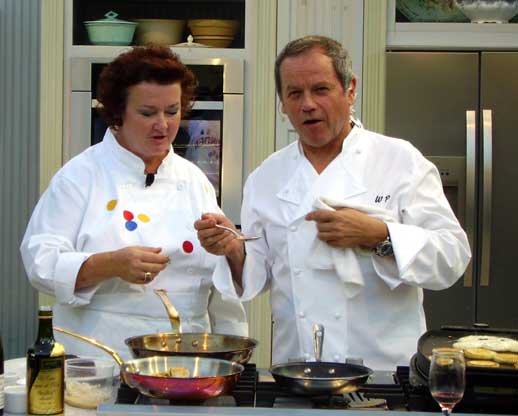 Wolfgang Puck and Barbara Lazaroff Bring Together the World's Most Talented Chefs, Wine and Spirit Purveyors for Spectacular Culinary Event LOS ANGELES, CA, September, 2005
On September 24, 2005, a line up of today's most prominent chefs will converge on Los Angeles for the 23rd Annual American Food and Wine Festival. A star-studded gathering of 55 celebrated chefs will come together with more than 60 fine wine and spirit purveyors in honor of the occasion.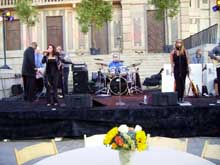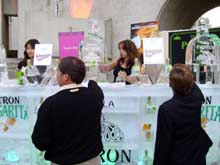 Held at the Universal Studios' back lot from 6 to 11 p.m., the 23rd Annual Wine & Food Festival is open to the public and will feature live bands, a live and silent auction – including fabulous vacation getaways, great wines and fine dining gift certificates – and, of course, an epicurian feast.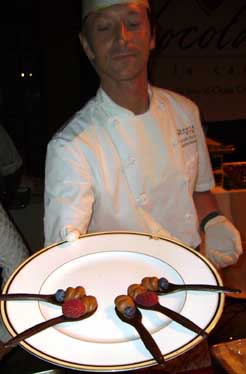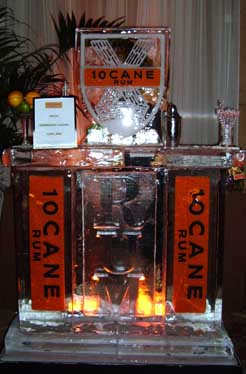 The Festival's high-energy lounge will showcase the talents of Las Vegas' Bellagio Hotel's Bartender Extraordinaire Tony Abu Ganim, award-winning Spago Pastry Chef Sherry Yard and an unforgettable blues band.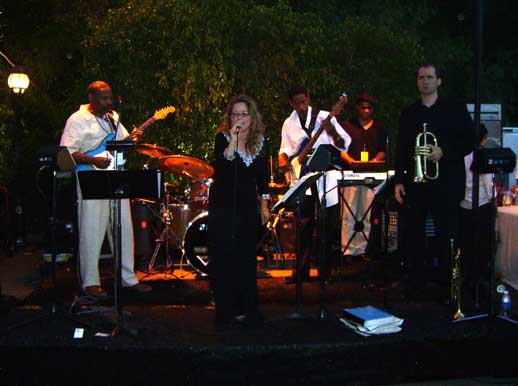 This year's festival will feature Frontera Grill's Rick Bayless, Patina's Joachim Splichal, LeBernardin's Eric Ripert, Olives' Todd English, The Food Network's Bobby Flay, Babbo's Mario Batali, and Nobu Matsuhisa of Matsuhisa & Ubon, among others.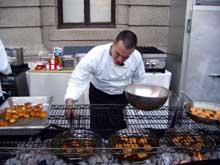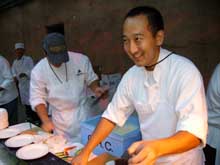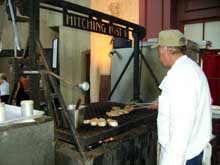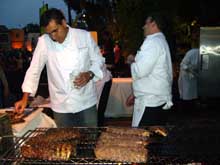 Participating Chefs:
Mario Batali, Rick Bayless, Matt Bencivenga, Thomas Boyce, David Burke, Floyd Cardoz, Sam Choy, Tom Colicchio, Gary Danko, Robert Del Grande, Luis Diaz, Lissa Doumani, Eddie Echoes, Todd English, Walter Ferretto, Bobby Flay, Michael Ginor, Suzanne Griswold, Vincent Guerithault, Kerry Heffernan, - more - Page 3/American Wine & Food Festival Lee Hefter, Christopher Lee, Steven Lewandowski, Nobu Matsuhisa, Jennifer Naylor, Drew Nieporent, Bradley Ogden, Frank Ostini, Francois Payard, Mark Peel, Luciano Pellegrini, Stan Perkins, Alfred Portale, Stephan Pyles, Eric Ripert, David Robins, Mitch Rosenthal, Steve Rosenthal, Stephen Samson, Jimmy Schmidt, Piero Selvaggio, Lydia Shire, Nancy Silverton, Hiro Sone, Joachim Splichal, Robert Stettler, Norman Van Aken, Yuji Wakiya, Jonathan Waxman, Jasper White, Sherry Yard and Alan Wong Sponsors: Visa Signature, ConAgra Foods, American Airlines, Mansour Travel, Electrolux Appliances, Food & Wine Magazine, Fine Living TV Network, Nestle Waters, Moet & Chandon, Belvedere, The Patron Spirit Company, Niche Media, Universal Studios, Los Angeles Confidential, Renaissance Hotel, Classic Rents, Peet's Coffee and Tea, Southern Wine and Spirits, 10 Cane Rum, Evans Hardy+Young