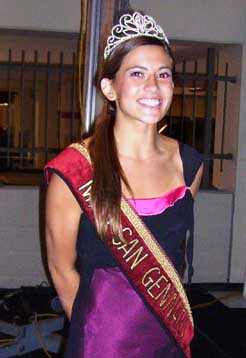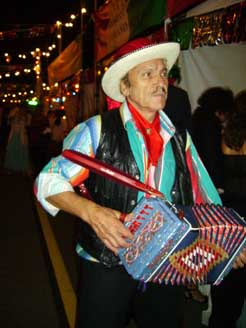 On September 22, 2005 we attended the Feast of San Gennaro LA Opening Night Gala at The Grove, it was a very fun night, surrounded with great Italian Food, Music and wonderful people! The fourth annual Precious Cheese Feast of San Gennaro LA presented by Ralphs, taking place September 23rd-25th at The Grove (Grove Drive between Beverly & 3rd) will offer something for every member of the family. Kids, grown-ups and grandparents alike will find lots of things to do during the three days of this exciting Italian food and cultural festival.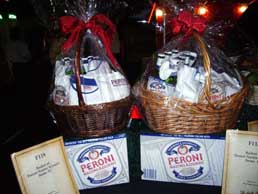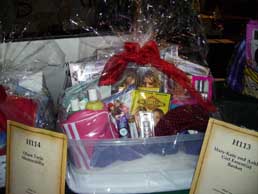 A host of leading chefs will prepare their favorite dishes and show audiences how it's all done at the Precious Cheese Cooking Stage. Chefs include Diane Scalia (author of the cookbook "Angel Food"), Joseph Iaia (named one of the five best chefs in New York by the Times Union), Juliano Brotman (owner of Juliano's Raw, 609 Broadway, Santa Monica, 5) Chris Pekkham (Executive Chef, Maggiano's at the Grove) and Michael Parise (Chef Michael Wheels Paris, as seen on HBO, KTLA, Great Chefs of LA). Actor Joe Mantegna will moderate a panel of well-known Italian-American authors including Dr. Robert Viscusi (Astoria, A New Geography of Time), Helen Barolini (Umbertina, Rome Burning, More Italian Hours & Other Stories), Paul Paolicelli (Under the Southern Sun, Dances With Luigi), Mark Rotella (Stolen Figs) and Paola Corso (Giovanna's 86 Circles and Other Stories,) who will discuss the Italian-American experience and writing in the genre of Italian American history and literature.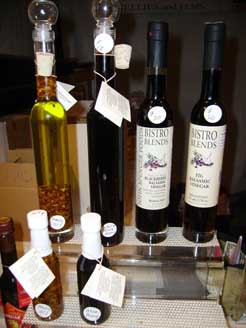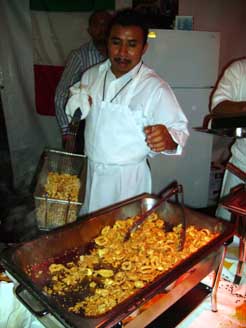 The community stage will play host to a diverse assortment of family-friendly entertainment all weekend long. Entertainment includes kids' karaoke, movies, Italian lessons, comedy shows, rock/jazz/funk bands, karate demonstrations, grape stomps, and much more. Cultural Outreach The Cultural Outreach Booth is a resource area for information on Italian and Italian-American culture not only in Los Angeles but also around the country and internationally (especially in Italy!). Visitors to the booth will be able to learn about and meet people involved in such areas of interest as local, national, and international Italian-American events, clubs, organizations, publications, and websites amongst others. As always, there will be Internet access for visitors assisted by volunteer San Gennaro "genealogy experts" to research their Italian genealogical roots through such websites as the Ellis Island Passenger Arrivals site.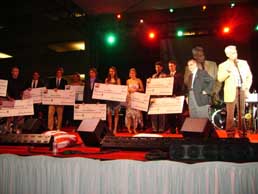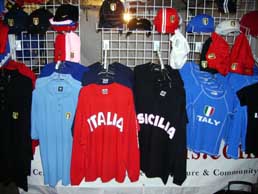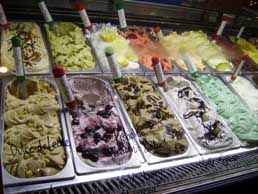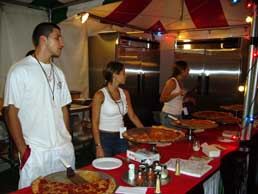 A host of favorites will entertain the crowds on the Feast of San Gennaro's main stage throughout the weekend. Performers will include Joey Gian and Dakota singing the classics, opera singer Frank Tenaglia, accordion sing-alongs with Ernie Barry and swing with Frankie Capp and the Juggernauts. Other entertainment includes pop opera, Italian songs and classics. In addition, the grown-ups can enjoy "Badda-Bingo" or play Bocce Ball on the Feast of San Gennaro bocce court. Kid's Corner: Kids will have a ball with all the activities planned for them in the San Gennaro Kid's Corner. Activities include canvas tarp painting, face painting, balloon decorating, storytelling, games, dance and exercise instruction. There will also be arts and crafts demos, copper foil coin rubs, glue & paper crafts, pasta jewelry, coloring, painting, mosaic art, clay sculpture, caricatures, balloon sculpture, juggling, sing-alongs AND tattoos!
The Contender Everlast Ring: The Contender Everlast Ring will be a main attraction on Saturday, September 24. Boxers from the upcoming boxing event "Mora vs. Manfredo Jr.: The Rematch", taking place at STAPLES Center this October, will be on hand to teach boxing techniques from 2pm - 4pm . Visitors will get a chance to enter the ring with Peter Manfredo, Jr, Alfonso Gomez, Miguel Espino and Jonathan Reid and try their boxing skills. Activities will include shadow boxing, jump rope and skills improvement. These professional fighters are in the midst of preparing for their first fight since The Contender finale event this past May.