Spark Wood Fire Grill stands for fine, innovative cuisine served in an
artfully decorated setting that alludes to a time when fine quality and
value were expected virtues.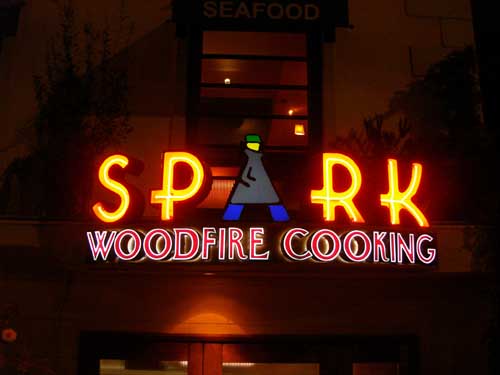 In 2004, Spark Woodfire Grill opened in Beverly Hills adjacent in a location that previously housed an Italian restaurant called Orlando Orsini. Since this building
was purchased by Spark and its partners, there was an opportunity to do
something very special with the remodel and transformation of this location.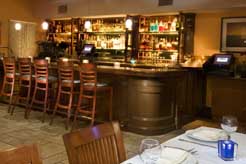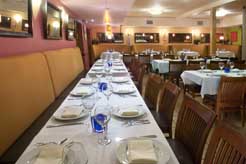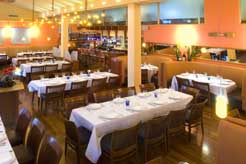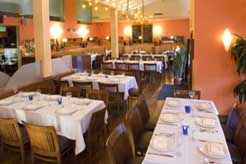 After a year of design and construction, Spark opened a unique tri-level restaurant with three distinctive environments for dining and private parties. Spark Beverly Hills seats over 200 guests and can accommodate up to 250 for special events, birthday parties, rehearsal dinners and receptions.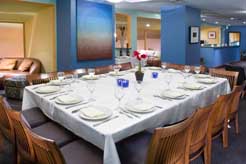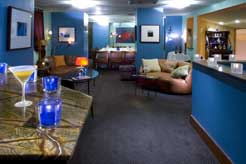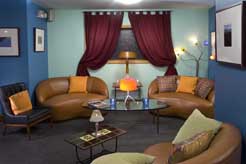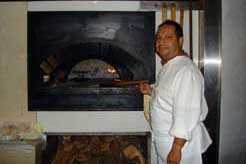 Executive Chef Freddy Escobar

It was a first class dining experience. Executive Chef Freddy Escobar who
applies his years of training and keen sense flavor coordination to put
together some of the tastiest dishes in the entire city.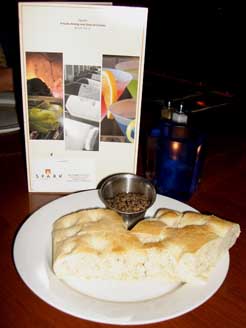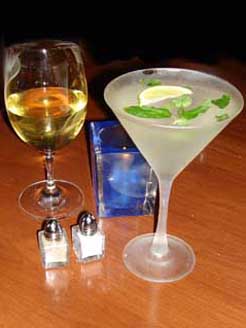 Fresh bread with olives Tapenade Chardonnay Wine and Mojito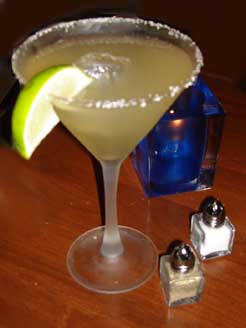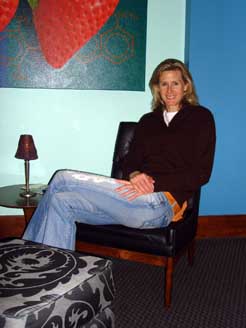 Margatini Elizabeth Chait

Shortly after being seated, our server brought us fresh bread with homemade olives Tapenade that I loved. The menu is extensive, with a large variety of appetizers,
so we were surprised by their traditional woodfired pizza; their pizzas are made
in the traditional Italian style from hand rolled dough and 100% whole milk
mozzarella. The pizza sauce is made fresh daily from imported Italian pear
tomatoes, extra virgin olive oil and oregano. Ours was the Asparagus and
Goat Cheese, a great choice for vegetarians; it went perfectly with our
glasses of crisp, Napa Valley Chardonnay.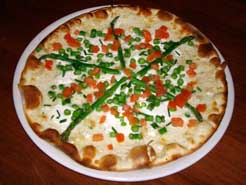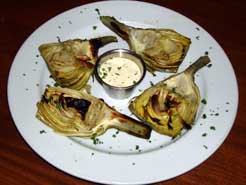 Asparagus and Goat Cheese Pizza Wood Grilled Artichoke

Next, we sampled an exotic appetizer tray, which included tender, Wood Grilled Artichoke with champagne mustard sauce, and Maryland Blue Crab Cakes with Chipotle Aioli and a roasted corn red pepper relish. Each of these offerings
was a masterpiece unto itself and, with a little Sauvignon Blanc,
would have constituted a full meal for most people.




Maryland Blue Crab Cakes with Chipotle Aioli




Friday Night Special, Fried Shrimp with Scallions and Ponzu Sauce

Our server then arrived with three of Spark Wood Fire Grill's signature dishes the Atlantic Salmon with crusted vegetables, chive mashed potatoes and a tarragon
sauce, simply divine, the Salmon was dense and extravagant in fine taste
and aroma, one of the best I've ever had, indeed.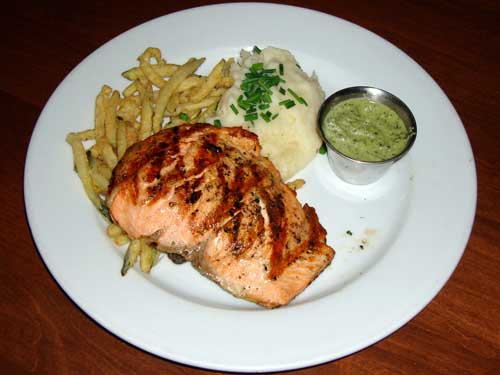 Atlantic Salmon with crusted vegetables

Also memorable were the next 2 dishes which meat lovers would be in heaven, and they were both extremely flavorful, and proved to be a wonderful prelude to our incredible course; the slowly cooked "Iowa" Baby Back Ribs, glazed with their special BBQ sauce, served with mashed potatoes and hazelnut green beans, if
you love ribs, these are truly to die for, simply divine, it can't get better than this.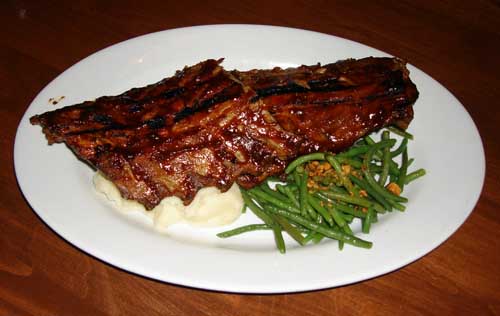 "Iowa" Baby Back Ribs, glazed with their special BBQ sauce
We also had a taste of their distinctive grilled steaks, which are hand-cut from
USDA Midwestern, corn fed beef that has been aged a minimum of 28 days
for optimum flavor and texture. All Steaks served with two sides: French
Fries, Mashed Potatoes, Smash Potatoes, Sautéed Spinach or Fresh Green
Beans. In my opinion the delightfully balanced with gently sautéed spinach and potatoes were a wonderful complement to this dish. Steaks are also available
with steak butter or a Cabernet Peppercorn Sauce. Ours was the New York
"Center Cut" the most lean and tender cut steak you can ever try; this thick
and tender cutwas bursting with flavor and truly a meat lovers delight.
We absolutely enjoyed the entire dinner.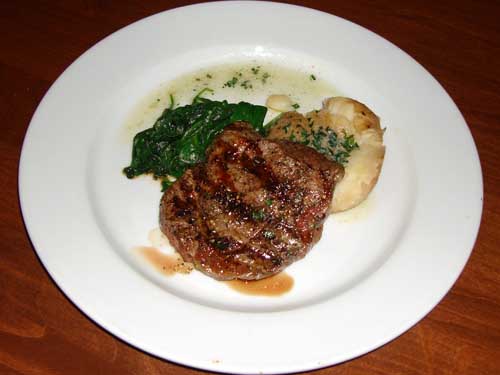 New York "Center Cut" Steak (Half Portion)
Spark Wood Fire Grill's Restaurant is a real winner, and delightfully balanced with gently sautéed spinach and a chive potato cake. The roast lamb shank with mashed celery root, seasonal vegetables and a dense, decadent demiglaze was the elemental mix of comfort food and haute cuisine.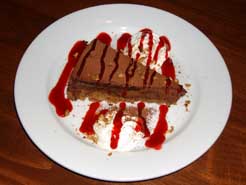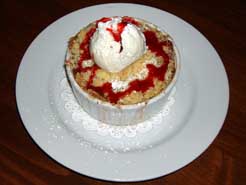 Chocolate Brazilian cake Fresh Fruit Cobbler
Gorgeous partner and special events coordinator Elizabeth Chait, personally delivered our dessert sampler, although it was a bit difficult for us to fully appreciate at this point in our sumptuous repast. Nonetheless, the Chocolate Brazilian cake was a real knockout, as was the he Fresh Fruit Cobbler with its crunchy topping.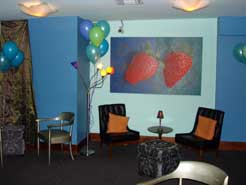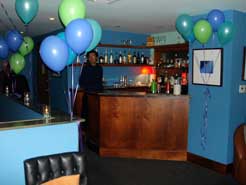 Whether it's a birthday celebration, business lunch or an intimate dinner,
Spark Wood Fire Grill is, without a doubt, the place to go when you
are looking for fine food, attentive service and dependable value.
Our special thanks to the amazing Elizabeth Chait
for her kindness and hospitality.
For map and location click Here!

For more information please visit their website at www.sparkwoodfiregrill.com