NOTE: A MUST READ FOR A LIFE-CHANGING JOURNEY
GO FROM SUCCESSFULLY SINGLE TO HAPPILY MARRIED!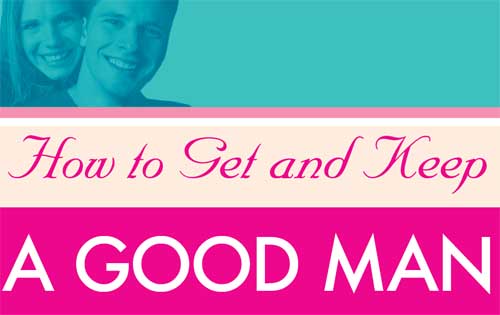 "How to Get & Keep a Good Man", written for women by a man, relationship expert Alex B. Wright, takes an honest look at how men think, act and feel about relationships.
"The inspiration to write this book came from a number of sources, all of them female," says Alex. "My experience with six sisters, two daughters, a wife and a mother have shown me the importance of good relationships with good men."
Ever wonder why a beautiful, intelligent young woman is still single? Or why some women always pick the wrong men? Or thought of why some women find the man of their dreams at an early age, and other smart and sexy women are still single? Have you ever questioned why two people who love each other and get married can a few years later not stand to be in the same room? Do you want to discover how to attract the true man of your dreams and maintain the joy and fun of a wonderful relationship for years to come?
Alex B. Wright addresses these ageless questions using a combination of candid real life examples, fun and revealing activities, and meaningful insights about how men view relationships. Alex has been a conflict resolution and relationship coach for over ten years and resides in Forest Hills, New York, with his wife and three children .
Click here to preview and the first chapter of the book!
"How to Get & Keep A Good Man" is available on Amazon at:
www.amazon.com/How-Get-Keep-Good-Man/dp/0595365183
and is published by iUNIVERSE and will be available in all major
bookstores Fall, 2007.
For more information, an advance promotional copy
or interview opportunities, please contact
Doris Bergman at:
doris@glamentertainmentpr.com
or telephone (310) 397-3638.