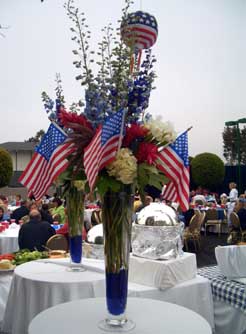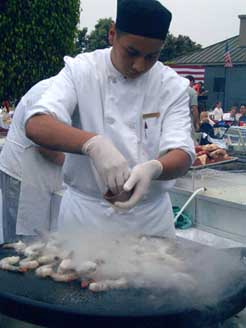 The Ritz Carlton in the Marina Del Rey is always a great way to spend the 4th of July Holiday. Great food, expert chefs, live band, a view of the marina, and smell of a great barbeque, is what makes the the Ritz a hit!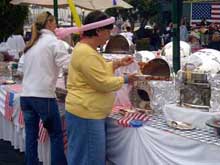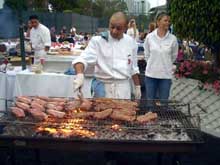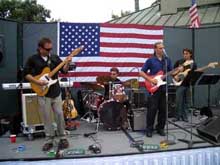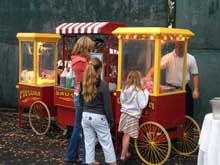 The Ritz Carlton hotel has been doing this event every year and it shows because they have it just about perfected. The band was playing all afternoon and was very pleasant while enjoying the very large spread of things to eat at the buffet. There as everything from the usual hamburgers and hot dogs to colossal shrimps, baby back ribs, large top sirloin steaks, and barbeque chicken.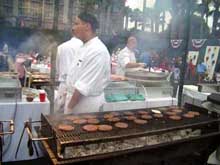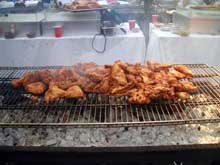 There were plenty of side dishes too each one better that the next, and yes they had baked beans too. There was plenty of stuff for the kids to eat also with popcorn, cotton candy, Caramel Apples and sno-cones all done in a carnival style. For desert there was delicious apple pie of course as well as cherry pie, cookies, brownies and self-serve soft ice cream. Let's just say that nobody left hungry!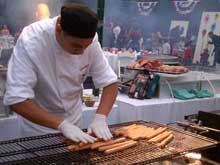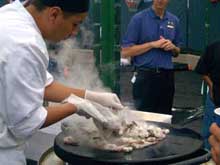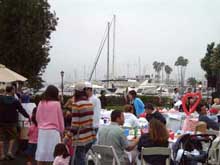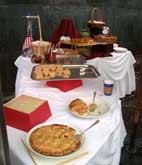 The food and activities were all great, but unfortunately the weather was very cold for a southern California day. To make things even worse it was very overcast at the beach and many people left before the fireworks show, which can be see over the marina on a clear night. It didn't look like there would be a show worth waiting for so we did what many others did and beat the traffic getting out of the marina area.
The weather spoiled it for many, although I don't think the kids even noticed. All in all it was still a very pleasant way to spend the 4th of July.