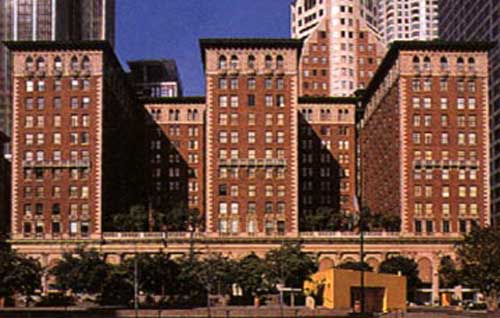 The Biltmore is one of those hotels that's worth a visit even if you're not staying here. Built in 1923 and encompassing an entire square block, this Italian-Spanish Renaissance landmark is the grande dame of L.A.'s hotels.
Chances are you've seen it in many movies, including The Fabulous Baker Boys, Chinatown, Ghostbusters, Bugsy, Beverly Hills Cop, and Barbra Streisand's A Star Is Born. The hotel lobby -- JFK's campaign headquarters during the 1960 Democratic National Convention -- appeared upside-down in The Poseidon Adventure.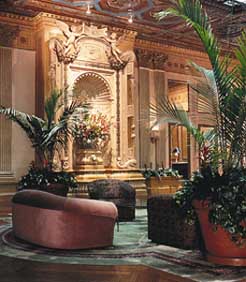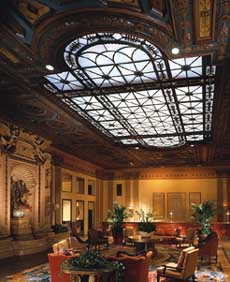 Always in fine shape and host to world leaders and luminaries, the former Regal Biltmore is now under the guiding hand of the Millennium Hotels and Resorts group, and the sense of refinement and graciousness endures. The "wow" factor ends at guest rooms, however, which are a little on the small side (common for older hotels) and aren't quite as eye-popping as the public spaces, but they've recently been redecorated in a style that meshes well with the hotel's vibe. Bathrooms are on the small side as well, but peach-toned marble adds a luxurious edge.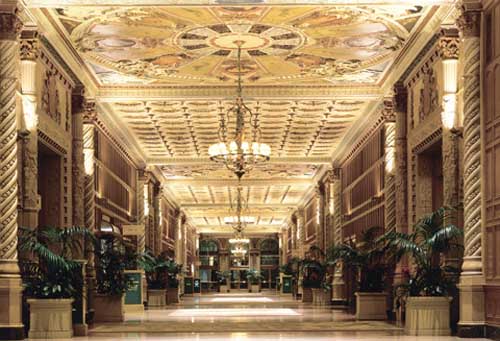 A range of dining and cocktail outlets includes Sai Sai for Japanese cuisine. Pretty, casual Smeraldi's Bistro serves homemade pastas and lighter California fare. Off the lobby is the stunning Gallery Bar, named by Los Angeles magazine as one of the sexiest cocktail lounges in L.A. Afternoon tea and cocktails are served in the Rendezvous Court, which used to be the hotel's original lobby and resembles the interior of a Spanish cathedral, complete with a Moorish ceiling of carved beams and an altarlike Baroque doorway. Spend the few bucks to appreciate the Art Deco health club, with its gorgeous Roman-style pool.