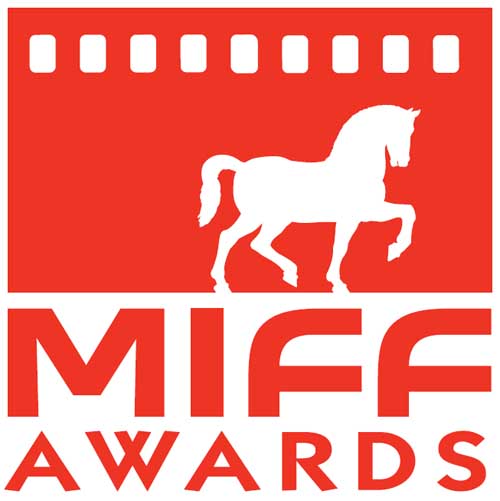 MIFF--MILAN INTERNATIONAL FILM FESTIVAL TO
ANNOUNCE AT AFM FIRST EVER NEW FORMAT
DURING 2009 CINEMA EXHIBITION

SANTA MONICA, California – For the first time since the Academy Awards format was bourne in 1929 at the Hollywood Roosevelt Hotel, and the first Film Festival was held in Venice, Italy in 1932, a new format will be unveiled and implemented by the Milan International Film Festival(MIFF) at its ninth annual 2009 international cinema exhibition set for May 4-12, 2009 in Milan, Italy. Official website:
www.miff.it
MIFF, in its new invention of a unique awards program based on Classic AMPAS (Academy of Motion Picture Arts and Sciences) rules with the added flare of a
Film Festival program, will allow new, not-yet-released films into competition
with nominations. This revolutionary format is designed to best promote indie
films through the prestige of the Milanese Oscar statuette, Leonardo's Horse.
A formal announcement of the overall plans for MIFF 2009 will be presented by founder and director of the festival,
Andrea Galante
, who will be accompanied by the top Italian representative of Culture in Los Angeles, IIC director,
Francesca Valente
, and coordinator of all eight Italian Culture Institutes in the United States.
"We want our films to be sold and distributed. With this in mind, I began thinking in reverse -- from the goal of releasing a film to understand the necessary steps," Galante said, adding it's the only way to educate audiences. "We'll place the Award Ceremony at the beginning of the festival, give audiences good films 'worthy of viewing' in the beginning, and then let them decide in addition to our Jury who'll become the winner – eventually, country by country."
Anna Kalbhenn, Director of International Relations for MIFF, agrees, and adds, "At Cannes, the Grand Jury Prize is announced, so in Milan we'll find the Grand Audience Winners Award, which will be revealed on the final day."
ATTENTION EVERYONE:

TO ATTEND THIS PRIVATE LUNCH RECEPTION AND FORMAL ANNOUNCEMENT DURING AFM (AMERICAN FILM MARKET), ON SATURDAY, NOVEMBER 8, AT 12:30 pm AT IL FORNAIO, 1551 OCEAN AVENUE, SANTA MONICA, PLEASE RSVP TO:
BOB MAZZA PUBLIC RELATIONS 310 994 4847
(805 380 4445 evenings after 8 pm) or email: mazzaefx@earthlink.net

RSVP IS REQUIRED AND MANDATORY. SEATING IS LIMITED
AND YOU MUST BE CONFIRMED TO ATTEND. THANK YOU.