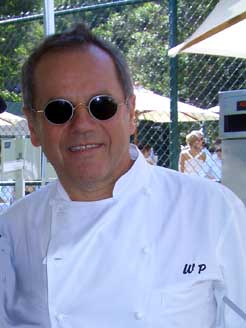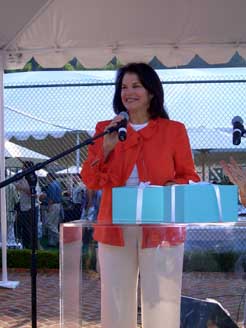 On Sunday, 7/24/2005 there was a great event for the California Spirit XXI. It was hosted by master Sherry Lansing, chef Wolfgang Puck, and Barbara Lazaroff and the Honorary Chairs: Barbara Lazaroff, Sherry Lansing and Wolfgang Puck, this was a great event benefiting the American Cancer Society. The event was held at the Private Residence in Brentwood of Janet Kaplan.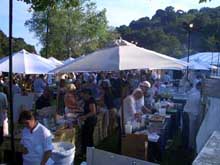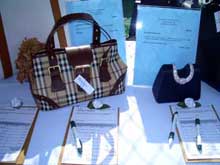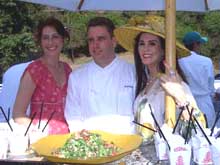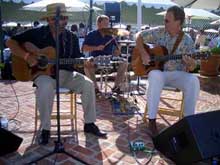 The event had a Live and silent auctions, great wines from premier California vintners and the best gourmet food from many LA restaurants, and among them there were the Belvedere at the Peninsula Beverly Hills, Spago, Chinois on Main, Melisse, Granita, Gino Angelini, Angelini Osteria, Sean Hardy and Bill Bracken, Mark Peel,Campanile, Luis Diaz, Jennifer Naylor, Table 8 and Matt Bencivenga from Vert, Josie Le Balch, Josie, Nobu Matsuhisa - Matsuhisa, Josiah Citrin, Melisse, Lee Hefter, Sherry Yard, Thomas Boyce, Govind Armstrong.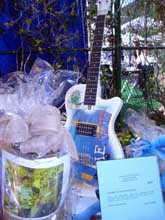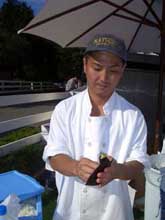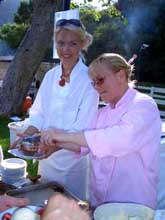 The American Cancer Society (ACS) is a nationwide, community- based voluntary health organization. Headquartered in Georgia. The ACS has state divisions and more than 3,400 local offices. Founded in 1913, the Society has 14 regional Divisions involving millions of volunteers across the United States.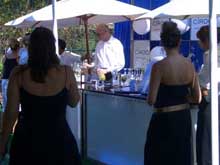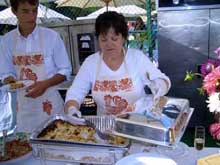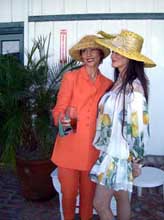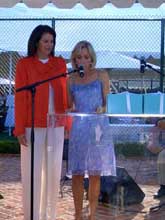 Pictured above in orange is Leigh Taylor-Young who recently played the psychiatrist in the movie Spiritual Warriors and pictured with her is Barbara Lazeroff. Pictured on the right in red is Sherry Lansing former CEO of Paramount Pictures.
For more information on cancer, free services and programs, call the American Cancer Society anytime at: 1-800-ACS-2345 or visit the Web site at
www.cancer.org

Tickets were U$ 350.00 per person