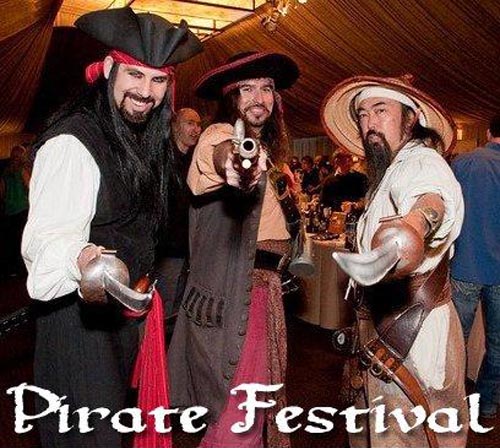 A great afternoon of pirate fun, food, drinks and entertainment at the Pirate Festival. We are so proud to bring you a super fun event with the best pirate performers from all over the globe. The event is themed around bacon so expect lots of great bacon based foods and the best part of it all is that the tickets are only 25.00 presale for all the food and drinks, all inclusive. All the proceeds of the event benefit the Children's Tumor Foundation in Los Angeles. Why because we want to have fun, create new jobs with these events, and give the money to a great cause.
WHEN:
May 21, 2011 1pm to 5pm
WHERE:
Olympic Collection 11301 Olympic Blvd. Los Angeles, CA 90064
Tickets are only available online at
piratefestival.net
The event is open to all ages and tickets are 25.00 per person. That includes all the great food and drinks all day long. (beer, wine, spirits, and great food) Pirate Entertainment will be provided by the best pirates the Caribbean's has ever see Pirate for Hire. Adam's attic the #1 band in southern California will be rocking the event all day long.
LA invented the bacon wrapped hot dog, so why shouldn't a city have an event all around the beloved swine? Come out to a special afternoon and enjoy some of the finest imported and microbrewed beers & Rums along with a full buffet of nothing but dishes lathered in bacon and other great foods. Bacon Wrapped Hot Dogs are just part of the buffet and there will be everything from bacony appetizers to desserts. We'll have more info on the beers and bacon dishes we'll be serving as we get closer to May 21st. In addition, we're surrounding everything in a Pirates theme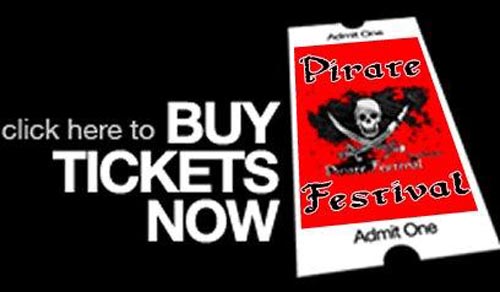 For map and location click

Here!



For more information or to purchase tickets please click here.

piratefestival.net