An evening of Food, Wine, Beer and Spirits in Beautiful Calabasas, California!
Presale tickets now available at 60% off only 50.00. Your $150 ticket includes a special tasting of over 200 great wines, beers, spirits and delicious food, all while helping raise money for the Children's Tumor Foundation. This years event Honors Barbara Lazaroff with a lifetime achievement award and gratitude from the City of Los Angeles. Barbara is President of Imaginings Interior Design, Inc. Lazaroff is renowned for her innovative restaurant concepts and is the brand co-founder and interior designer of acclaimed restaurants, SPAGO HOLLYWOOD where she helped to introduce the exhibition kitchen; SPAGO BEVERLY HILLS the flagship of the Spago Group, CHINOIS ON MAIN, Santa Monica, California and CHINOIS LAS VEGAS. Barbara is also co-owner of all the affiliate companies; such as, all the fine dining restaurants and is an equal shareholder in Wolfgang Puck Worldwide. In addition, Barbara is one of the owners of the Wolfgang Puck licensed products, i.e., cookware & accessories which are sold by HSN.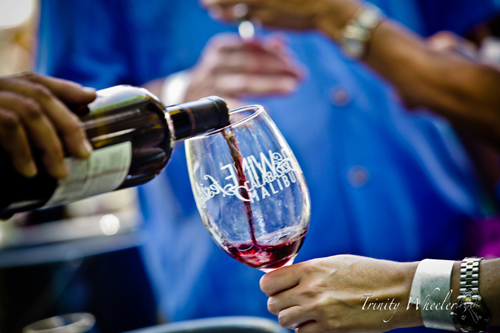 The Malibu Calabasas Food & Wine Festival is meant to bring the Valley to the spotlight, and out of the shadow of Los Angeles. This wonderful event is hosted by Barcelona Enterprises and will take place on June 18, 2011 from 2-6pm in Calabasas, California. Please Buy your tickets early, this event WILL SELL OUT!!! The proceeds of this event will go to the Children's Tumor Foundation.
The 5th Malibu Calabasas Wine & Food Festival is now seeking sponsors, restaurants, catering companies, wineries, breweries, staffing companies and promotional companies to join in and celebrate with us.
click here for more information
Great way for people to test and try your food! An inexpensive way to reach a large target customer base An easy and inexpensive way to get your business cards and menus in a hand of potential dinners.
For map and location click

Here!



For more information or to purchase tickets
please click here.

malibufoodandwinefestival.com