Chocolate Festival and Pastry Show – Indulge LA
A chocolate charity event for St. Jude Children's Hospital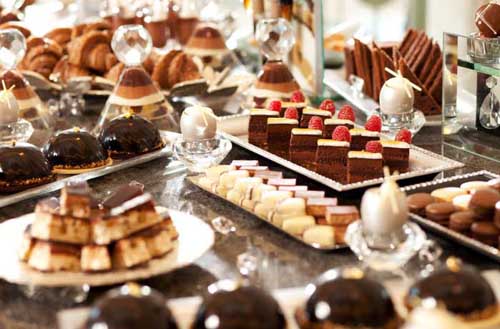 EVENT SPECIFICS:

When:
Saturday September 24, 2011 2pm - 6 pm
Where:
Olympic Collection 11301 Olympic Blvd. Los Angeles, CA 90064
What:
A Chocolate Festival and pastry show featuring the BEST Chocolate and Pastry chefs in Los Angeles. Along with the #1 wines & Champagnes from around the globe
Why:
To Indulge all your senses and raise funds for the St. Jude Children's Hospital non-profit Tax ID 35-1044585.
Celebrity Chefs:
Frania Mendivil US Champion Pastry Chef, Marcel Vigneron (FoodNetwork), Sarah Lady Chocolatier, Annette Starbuck,…
Event is open to all ages and 20.00 per person includes all the chocolate, pastries, wines, champagnes, and everything else.
Partial list of participants:
Armand De Brignac "Ace of Spades Champagne - #1 Champagne in the world, Cielo Malibu wines, Lady Chocolatier, Goodie Girls, Madame Chocolate Beverly Hills, Sprinkles Cupcakes, R & R Chocolate
For map and location click

Here!



For more information or to purchase tickets please click here.

indulgela.net