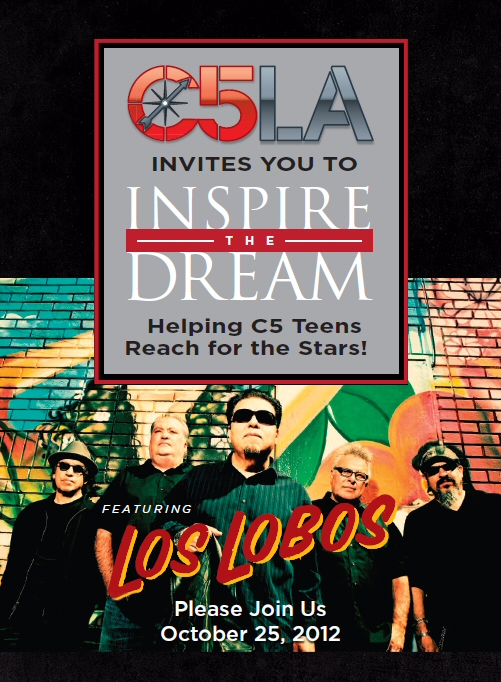 C5LA's 2nd annual Inspire the Dream Fundraiser with Los Lobos
Thursday, October 25, 2012 | 6:30PM
Be inspired and help teens reach for the stars! C5LA is proud to present their 2nd annual "Inspire the Dream" Fundraiser on Thursday, October 25th to benefit high-potential youth from underserved neighborhoods. "Inspire the Dream" builds community awareness and raises funds to help low-income teens graduate from high school and go to college. This amazing night taking place at the luxurious Tiato in Santa Monica will bring together distinguished guests to commend and celebrate the achievements of the C5LA students and graduates.
This special evening will include:
Special two-set musical performance by Los Lobos.
C5LA's high-performing students.
Cocktail reception with open bar.
Catering by House of AN/Crustacean.
High-end Live and Silent auction featuring a private jet trip and Crustacean private dinner party.
C5LA's 2nd annual Inspire the Dream Fundraiser

Thursday, October 25, 2012
6:30PM - 10:00PM
Tiato 2700 Colorado Avenue
Santa Monica, CA 90404
**Complementary parking will be provided in the garage below the building.
Individual Tickets: $300
Tickets can be purchased at
http://c5la.org/SupportUs/InspiretheDream2012.aspx
C5LA's mission is to inspire high-potential, at-risk youth from under-resourced environments in Los Angeles County to pursue personal success, to prepare them for college, work and life, and to motivate them to become role models in their communities. We believe that empowering youth to attain higher education and achieve personal success is more than just fixing our schools or getting higher test scores, it's about affecting the entire environment, both inside and outside of school. Young people are impacted by everything in their lives and everything missing in their lives. Too many of them grow up in environments with limited support and few opportunities, unable to develop a positive vision for their future. C5LA wants to put the choice back in the hands of these young people. College is now their choice. To learn more on how you can help motivated students achieve their dreams, please visit:
www.C5LA.org
.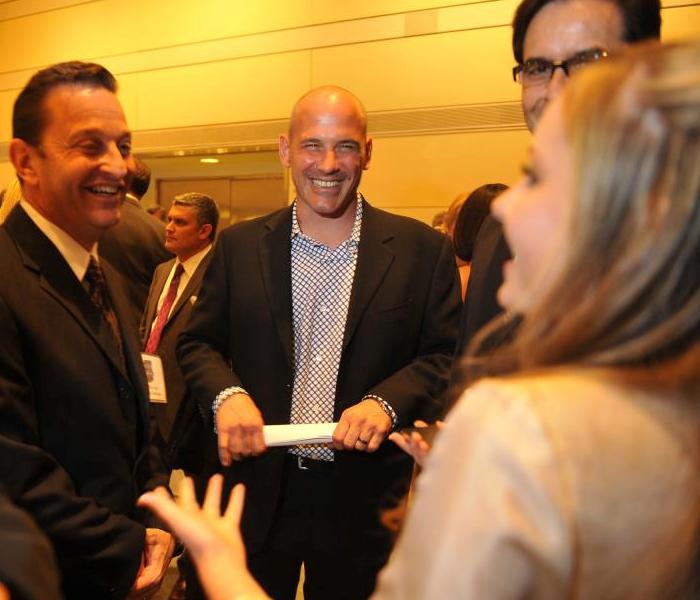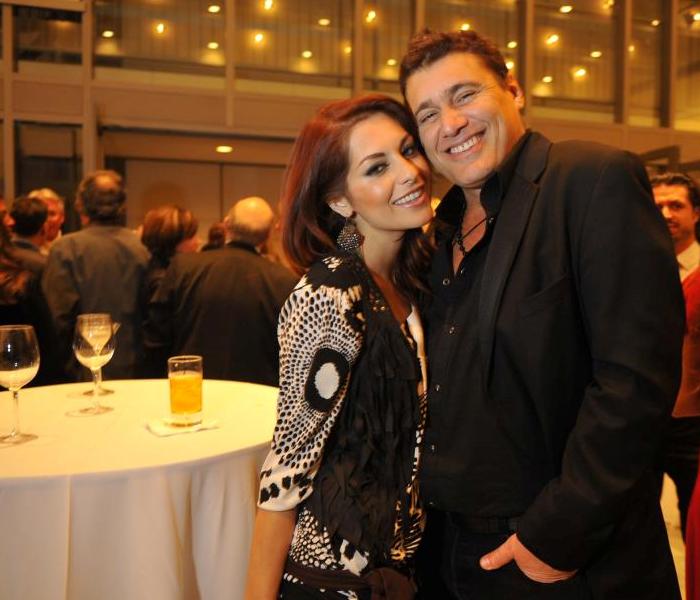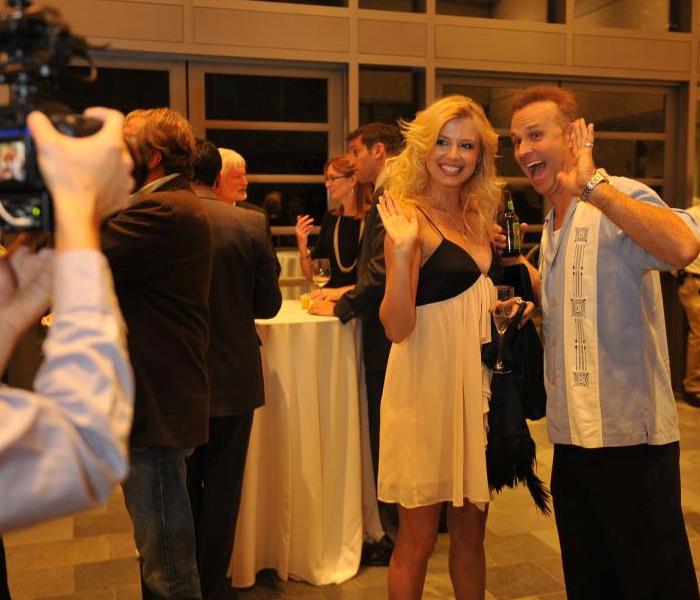 For map and location click

Here!