T.J. MARTELL FOUNDATION
Celebrated its 4TH ANNUAL "FAMILY DAY''
A FUNdraiser to Help Find A Cure For Cancer
TO BENEFIT CHILDREN'S HOSPITAL LOS ANGELES
PJ Bloom and Robert Earl were honored with "2012 Humanitarian Awards''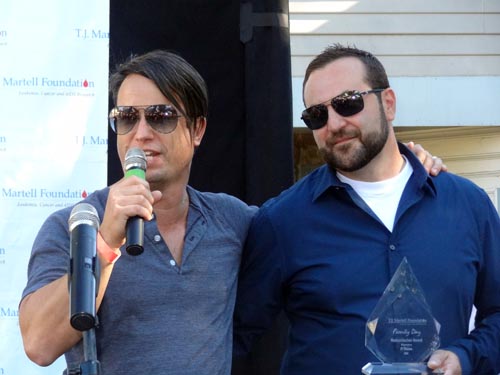 The T.J. Martell Foundation
is the music industry's largest foundation that funds innovative medical research focused on finding cures for leukemia, cancer and AIDS. The Foundation sources and supports early-stage research projects aimed at developing more effective clinical treatments which otherwise might not be funded. The Foundation, headquartered in New York, is a national 501(c)3 non-profit organization that was founded in 1975 by music industry executive Tony Martell and his colleagues in loving memory of his son, T.J., who died of leukemia. The Foundation has provided more than $250 million dollars for research at eleven top hospitals in the United States.
''FAMILY DAY''
which is one of the most popular events held by the charitable organization, and has grown since its inception in New York in 1998 having raised over $4 million to date. Kevin Weaver, EVP at Atlantic Records Group serves as
'Family Day L.A.'s
event chair.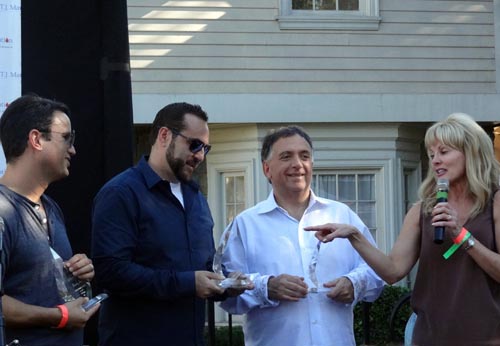 The T.J. Martell Foundation
celebrated the 4th Annual Los Angeles
''FAMILY DAY''
to benefit the Children's Hospital of Los Angeles on Sunday, October 28, 2012 at the CBS Studios Backlot.
As always the Entertainment Industry parents had the opportunity to enjoy the rare chance to mix business with pleasure. To
"FAMILY DAY"
hundreds of families and guests attended. Parents, children, beautiful teenagers, and guests enjoyed a sunny and gorgeous afternoon of fun that included: Games, Great Food, Live Music, Video Game Truck, Bouncers, Inflatable Rides, Mechanic Bull, Rock Wall, Balloons, Hula Hoop Dancers, Caricature Artists and Celebrity Performers. But, the best part was to watch all teenagers dancing, they ROCK! – Was amazing.
The presenting sponsor this year was TopShop/TopMan, a new apparel store located at the Grove in Los Angeles, as well Multi-platinum sponsors included: Warner Music Group, Nu Image/ Millennium Films, Earl Enterprises, Bloom Hergott Diermer Rosenthal La Violette & Feldman LLP, & Caesar's Foundation.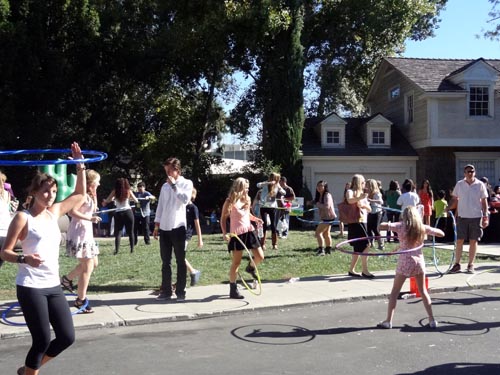 The "2012 Humanitarian Awards''
honored were Robert Earl, Chairman and CEO of Planet Hollywood International and PJ Bloom, music supervisor behind the hit "Glee" franchise and an award-winning music publisher. Also, past honorees and guests have included: Jay-Z, Jordin Sparks, Train, Nick Cannon, Cody Simpson, Mark McGrath, James Gandolfini and many others.
BUZZ OF LA:
Thank You to The
T.J. Martell Foundation
for gave us the opportunity to covered and supported
"FAMILY DAY''
. This event was absolutely awesome and perfect for all parents, children, families and guests. Thank you all who attended and supported this great event.