LOCALICIOUS
Celebrated the Flavors of the Santa Monica Farmers Markets
with 30 of LA's Leading Chefs Paired with 30 Farmers.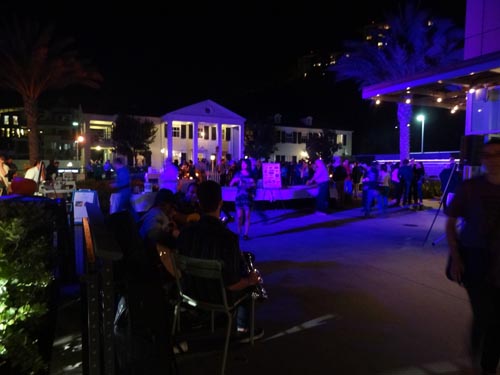 Farm to Fork at Its finest – benefiting
FamilyFarmed.org
LOCALICIOUS
was an intimate wine and food tasting fundraiser and celebrated the flavors and personalities that make up the Santa Monica Farmers Markets and served as the culmination of the Good Food Festival & Conference.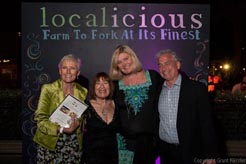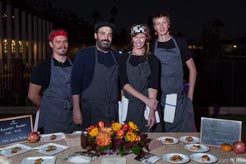 LOCALICIOUS
was celebrated on Sun., November 4, 2012 at Annenberg Community Beach House in Santa Monica. Guests savored the freshest and best of the season with signature dishes prepared by 30 of Los Angeles's leading culinary talents, paired with 30 farmers from the Santa Monica Farmers Markets including Coleman Farms, Coastal Organics, Weiser Family Farms, Harry's Berries, Schaner Farms, Gloria's, Garcia Farms and Tutti Frutti.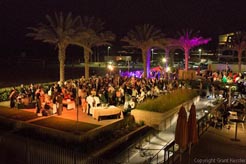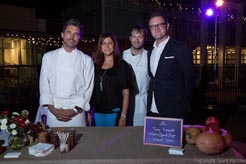 Chefs who participated were: Mary Sue Milliken and Susan Feniger from Border Grill, Akasha of Akasha, Nyesha Arrington of Wilshire Restaurant, John-Carlos Kuramoto of Michael's Santa Monica, Jeremy Strubel of Rustic Canyon, Christina Olufson of Lucques/AOC/Tavern, Ray Garcia of FIG, Roxana Jullapat and Dan Mattern ofCooks County, Josie Le Balch of Josie, Gianfranco Minuz of Locanda del Lago, Paul Shoemaker of Savory, Bradley Miller of Inn of the Seventh Ray, Matt Dickson of FEED, Vardan Abgaryan of Public Kitchen, Collin Crannell of The Lobster and Joe Miller of Joe's/ Bar Pinxto.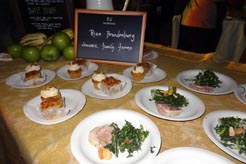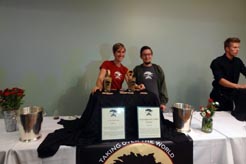 FamilyFarmed.org
is nationally recognized for "growing the market" for local and sustainable food and works with many of the country's largest buyers of local and sustainably grown food. Their mission is: To expand the production, marketing and distribution of locally grown and responsibly produced food in order to enhance the social, economic and environmental health of our communities.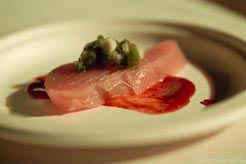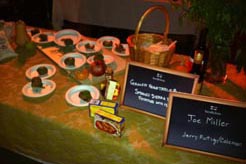 The Good Food Festival & Conference
, begun with an "Urban Barn Raising" with pioneering urban farmer on Friday, November 2 at John Muir High School, continues with The Good Food Conference, a day of informative panel discussions at the Los Angeles County Museum of Art (LACMA) featuring Will Allen (The Good Food Revolution), Van Jones (Rebuild the Dream) & Evan Kleiman (Good Food/KCRW) on Saturday, November 3 and culminated on Sunday, November 4 with
Localicious
. Program focused on Good Food Issues that matter to Californians, such as community building, safe, healthy and economically viable food jobs and the California GMO labeling measure,
Proposition 37
.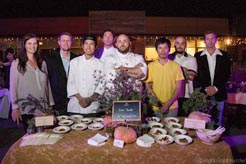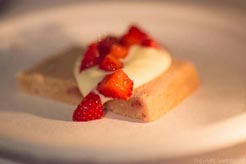 The Santa Monica Farmers Markets
are committed to promoting healthy eating and sustainable agriculture in California by providing fresh agricultural products direct from small farms to urban customers.
BUZZ OF LA
: Once again we had the opportunity to cover and support this fantastic event under a beautiful evening. Thank you
LOCALICIOUS
and to all of you who attend and support this great event.