Affordable, Customizable Online Personal Training
That's Everywhere You Are!
Los Angeles, CA – January 15, 2013 - Most people don't have the luxury of a personal trainer on staff to make sure they work out wherever they go and often it is impossible to find time in the day to get to a gym. If the biggest barriers to losing weight, staying healthy and fit, are time and money, GymRa (
www.gymra.com
) is the perfect solution. GymRa provides real, customized personal training delivered online. Using top notch trainers who designed specific workouts, GymRa subscribers can
mix and match their daily workouts to meet their needs. Viewers can choose to do
the same workouts each day or they switch them up to target different muscle groups and body parts. Having access to the best, most knowledgeable trainers who provide motivation and inspiration can make anyone feel like a million bucks. GymRa subscriptions are only $4.99 per month.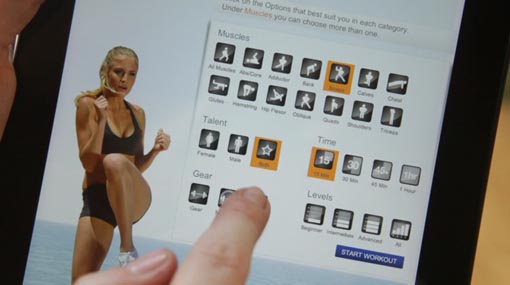 The genius of GymRa is its accessibility, flexibility and ease of use. The advanced technology and design of the website guides viewers through three simple moves to
get the perfect custom workout. How it works: The first thing to appear is an impressive display of different workout professionals (with information about each trainer), each concentrating on different areas of the body. Viewers simply drag and drop the icons for the areas they want to work on that day into the workout bar.
Then they enter the length of the workout and the computer does the rest. The
custom features formulate the perfect chosen workout. It can be altered at any time
by changing the content or length. Workouts are provided by male and female
trainers and there are thousands of different combinations. Fresh new content is always available.
GymRa is the brain child of fitness enthusiast and mother of three, Paula McKee. When asked, why she created GymRa, Paula responded, "I'm one of the millions
who love a daily workout and with that I want plenty of variety to keep it effective
and interesting. Each day is different. Some days I have 30 minutes but others I have only 15. I also want the flexibility to vary the area of my body I want to concentrate on. With GymRa, I program exactly what I want in a matter of seconds and I'm
good to go. I love changing it up and experimenting with it from day to day."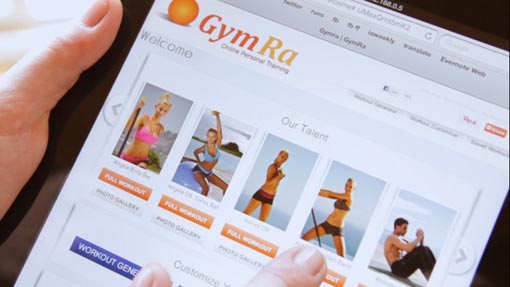 GymRa, like most business ventures, started out simply as an idea in response to a problem. Paula saw the need and decided to combine her years of production expertise with her love of fitness and the GymRa on line training site was borne. GymRa provides the best of both worlds: the expert advice and workouts designed
by top personal trainers, with the convenience of an online service that is available anytime, anywhere. Offering sessions at a fraction of the cost of traditional face-to-face training, GymRa is able to bridge the gap between quality instruction and affordability.
To get more information or to schedule an interview with Paula McKee, please email
steven@conscience-entertainment.com
to schedule.
For a free tour go to
http://www.gymra.com/free-tour#.UNTazuT3qxI
. Media codes provided on request.