2013 CALIFORNIA STRAWBERRY FESTIVAL
MARKS 30TH ANNIVERSARY CELEBRATION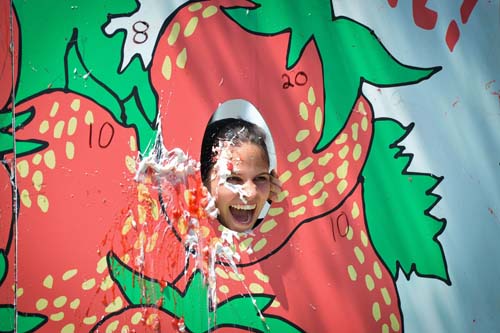 The delicious heart shaped fruit is the main ingredient of celebration with the 30th Anniversary California Strawberry Festival getting underway the weekend of May 18 and 19, 2013 at Strawberry Meadows of College Park in Oxnard. Ranking among the top Festivals in the nation, the fruitful fete boasts strawberries every way imaginable, featuring all day fun for the entire family with concert performances, the Strawberry Promenade with celebrity cooking demonstrations, more than 250 Fine Arts & Crafts booths, Strawberryland For Kids with free rides and attractions, gooey contests, special appearances, and more on 15 acres of parkland.
Never in short supply, delicious strawberry dishes are a key attraction, from strawberry kabobs, strawberry nachos, strawberry pizza and even strawberry beer -- strawberries with funnel cake, chocolate dipped, glazed and powdered, are all for the feasting from 50 food and beverage booths. The "build your own" strawberry shortcake tent let's you control your strawberry bliss as you pile on the goodness. All proceeds from the non-profit food vendors benefit more than 20 Southland charities and close to $4 million dollars has gone to worthy causes over the past decades while paying tribute to the region's agricultural heritage.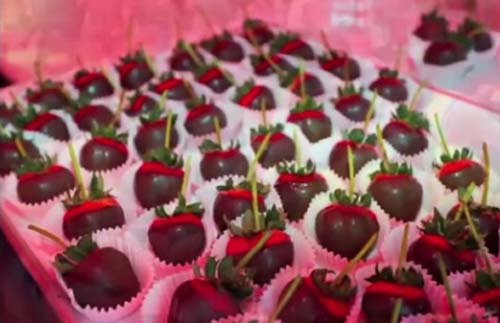 Oxnard is located just 60 miles north of Los Angeles and 30 miles south of Santa Barbara. The free Park & Ride "Strawberry Express" shuttles from convenient locations off the 101 Fwy make getting to the Festival a breeze. Amtrak California is offering a special Kids Ride Free promotion festival weekend (shuttles meet the trains), visit www.Strawberry-fest.org/getting-there/ for reservations. Parking is also available for $10 on site at Strawberry Meadows of College Park (3250 S. Rose Avenue in Oxnard).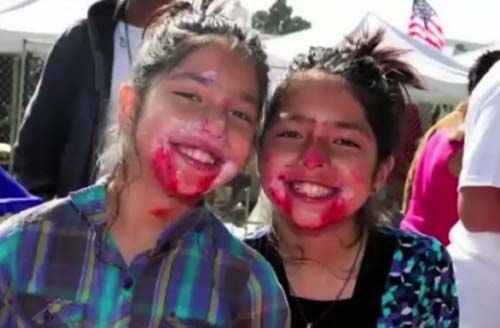 General admission is $12, seniors 62+ are $8 and children ages 5-12 are $5. Kids 4 and under are free. Active military and dependents with ID are $8. Hours are 10:00a.m. to 6:30p.m. Tickets can be purchased in advance at www.strawberry-fest.org. The California Strawberry Festival information line is 1 888 288-9242.
Visit us:
http://www.strawberry-fest.org
Like us:
http://www.facebook.com
Follow us:
https://twitter.com/#!/CAStrawFestival