EATER.COM
HOSTING SECOND ANNUAL
YOUNG GUNS AWARDS IN LA
EATER.COM
HEADQUARTERS, NEW YORK, NY — MAY 20 — This June, leading restaurant website
Eater.com
will fete the best up and coming talent in America's restaurant industry with their
second annual Eater Young Guns Awards
. Young Guns is Eater's annual roll call of the next guard, honoring all manner of hospitality industry professionals who are
under 30
or who have worked in their chosen profession for under five years. To find these promising up and comers, Eater formed a committee of two dozen of the most well respected chefs and restaurateurs across the country who, with the help of local Eater editors, narrowed the list of over 3,000 reader-nominated entries down to a final elite class of 16. They will be feted at a grand gala at the LACMA on June 24th, where industry insiders will get to sample the food and cocktails of tomorrow's stars.
New to this year's event, there will be a
Young Guns Eve
party held the night before the awards to give the public access to the chefs and their food. This is every food lover's chance to meet the people who will dominate and change the dining landscape in the decades to come. Young Guns Eve grants access to this VIP experience one night before the industry event. Tickets may be purchased at
http://eater.com/young-guns/
.
About Eater:
Eater is the source for people who care about dining and drinking in the nation's most important food cities. A favorite of industry pros and amateurs alike, Eater has an uncanny knack for finding out what's opening where, who's serving what, and how it's all going down. Since its launch in New York in 2005, Eater has opened its doors in 21 more cities around the country. And Eater National brings Eater's signature coverage to parts far and wide, with beefed-up reporting on celebrity chefs, reality TV, and national dining trends.
Find Eater
nationally
, and in
New York
,
Boston
,
Maine
,
Philadelphia
,
DC
,
Charleston
,
Atlanta
,
Miami
,
New Orleans
,
Louisville
,
Chicago
,
Minneapolis
,
Austin
,
Dallas
,
Houston
,
Denver
,
Las Vegas
,
Seattle
,
Portland
,
San Francisco
,
Los Angeles
, and
San Diego
.
CONTACT INFO:
Eater
http://www.eater.com
36 Cooper Square, 5th Floor
New York, NY 10003
212-995-5965
YoungGuns@eater.com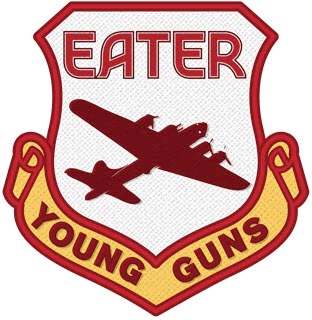 For more information or to purchase tickets please
visit thier website at

http://eater.com/young-guns



For map and location click

Here!