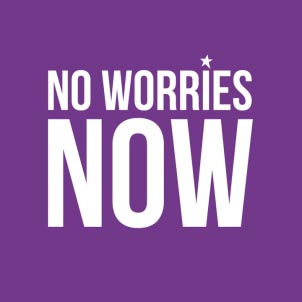 September 7th Gala to Support Special Prom for Terminally Ill Teens
No Worries Now, a Los Angeles-based nonprofit, has given thousands of terminally ill teens the chance to dance the night away at its proms for teens with life-threatening illnesses. On Sept. 7, the charity will give supporters the chance to dance the night away and support these special proms at No Worries Now's first annual fundraising gala and silent auction, to be held at UCLA's Covel Commons Grand Horizon Ballroom and Terrace. The event will be held from 6 to 11 p.m. and will feature dinner and dessert, wine, a dancefloor, and silent auction items ranging from very limited-edition Black Eyes Peas albums to an all-inclusive South African Safari.
No Worries Now's most recent prom was held in Los Angeles on June 20. Brittni Hamilton, the great-niece of baseball legend Jackie Robinson, attended the event for the fifth year in a row.
Brittni has had anything but the typical teenage experience. At age 2, she was diagnosed with Leigh's Syndrome, a rare degenerative disorder that has left her unable to speak and confined to a wheelchair. Patients with Leigh's Syndrome usually only live for a few years after diagnosis, but Brittni is now 22. Despite her illness, Brittni has strived for a typical teenage life. She participated in the school choir, loves the Twilight trilogy, and volunteers at the Special Olympics. Earlier this month, she graduated with honors from Dorsey High School in South Central Los Angeles.
"Every year, Brittni loves the whole process," said Kathy Robinson Young, Brittni's mother. "She enjoys selecting a dress, reuniting with other patients, and of course, dancing! I love it because the whole family is involved."
Founded in 2006, No Worries Now holds annual proms in Los Angeles, San Francisco, Sacramento, San Diego, and Washington, D.C. The proms are 100% free for all participants. This year's Los Angeles event, themed "An Evening in Venice," was held at the Ebell Club and featured a catered dinner and dessert, a roaming magician, a balloon artist, a caricature artist, live performances, a photo booth, and red carpet treatment for all attendees. No Worries Now also teamed up with the Beauty Bus Foundation and Becca's Closet of Tracy to provide formalwear, professional hair and makeup services, corsages and boutonnieres, and gift bags—all free for patients.
"For many attendees, the No Worries Now Prom is the one night a year they can just be kids," said Marta Belcher, No Worries Now's executive director. "Prom is a milestone that many of them would otherwise not be able to experience—either because of rigorous treatment schedules or because they will not live long enough. Getting out of hospital gowns and into ball gowns means the world to our attendees."
Gala tickets are available online at
www.noworriesnow.org/events/proms/gala
.
For more information about No Worries Now, visit
www.noworriesnow.org
or e-mail
info@noworriesnow.org
.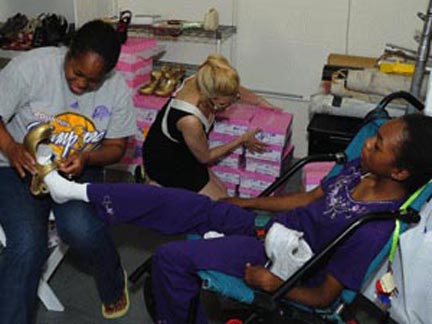 Brittni's mom helps her try on shoes at a past dress-fitting event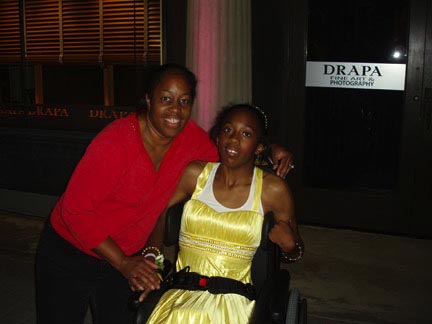 Brittni with her mom at a past No Worries Now Prom
For map and location click

Here!