Exclusively at Sea and Rarely Found on Land: Celebrity Cruises Acquires White Truffles at Annual Auction
First cruise brand to participate in world-renowned Italian truffle auction
MIAMI, FL– November 10, 2014
– Guests sailing with
Celebrity Cruises
can now indulge in the culinary world's finest delicacy – white truffles. Last night, the premium cruise brand acquired two of the world's rarest mushrooms at the World White Truffle Auction in Grinzane Cavour, Italy. Passionate about providing vacationers with the finest
dining experiences
at sea, Celebrity traveled to Italy's gastronomic region of Piedmont to procure the white truffles – known as "the diamond of the kitchen." Weighing a total of 700 grams, these elusive gems will be showcased at exclusive dining events unique to Celebrity.
The white truffle, an extremely rare and luxury commodity, is almost solely found in the Piedmont region of Italy. Truffle connoisseurs from around the world can only hunt for this delicacy for a few months of the year, making the truffle season one of the most highly anticipated events of the culinary calendar. The World White Truffle Auction, held at the 14th-century Castle of Grinzane Cavour, is an internationally recognized event, with previous satellite locations in Hong Kong, Moscow, London and Tokyo. All proceeds from the auction benefit charity.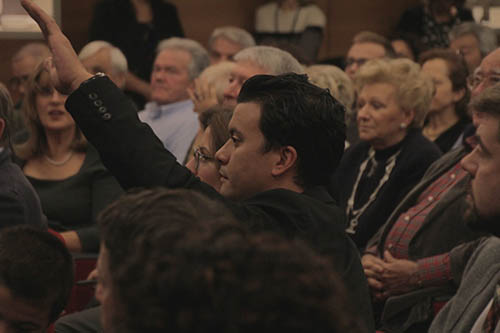 Celebrity Cruises Executive Chef, John Suley, participated in the invitation-only event to represent the premium cruise brand among the culinary elite. A James Beard-featured chef, Suley, and his culinary team present guests with award-winning dining onboard 11 modern, luxurious Celebrity ships.
"White truffles are the ultimate luxury, and Celebrity now has two of the rarest in the world," said Chef Suley. "Sought after by Michelin-starred restaurants and connoisseurs, truffles generate excitement among all foodies – their flavor, aroma and rarity are so distinct – and they're only available during a short period of time each year. They're a product of nature that even technology can't replicate."
Locating and uncovering nature's gem contributes to its allure and value. Traditional truffle hunting involves truffle hunters and the help of their dogs that smell and discover the underground delicacy. Truffle dogs must have a keen sense of smell and are specifically trained to recognize the fungi's special scent.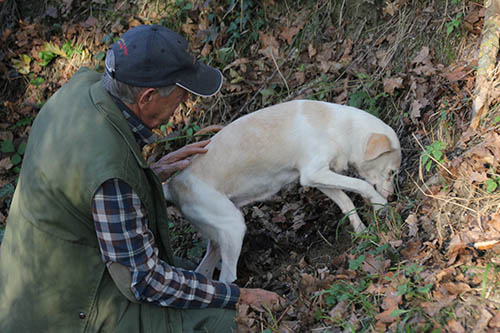 Chef Suley and his team will use the highly coveted truffles acquired at the auction to create an exclusive dining experience onboard
Celebrity Equinox
during a 10-night Caribbean cruise departing on Friday, Nov. 21 from Fort Lauderdale, Fla. Truffle-themed dinners will be available onboard Celebrity ships for select
Caribbean
sailings in late November and early December. Plus, the winning delicacies will also be featured at the James Beard Foundation's legendary James Beard House in New York on Monday, Nov. 24, for a special truffle-and-wine-pairing event.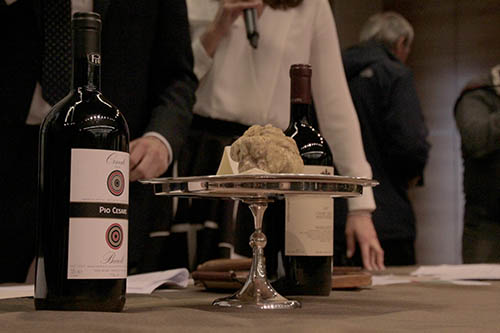 "Our guests can enjoy a once-in-a-lifetime dining experience with our decadent white truffle menu, paired with exquisite fine wines. We will be creating beautiful, yet simple, mouthwatering dishes, from wild mushroom risotto with delicately thin slices of the prized truffles, to indulgent desserts topped with white chocolate and truffle Chantilly cream," Suley said.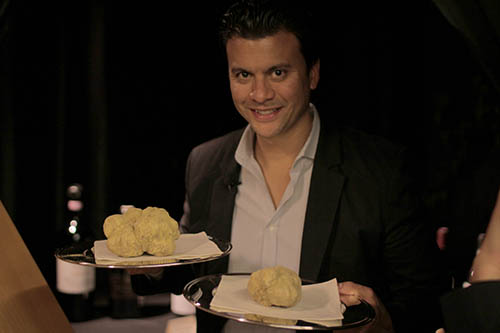 Celebrity is dedicated to delivering gastronomic distinction by mastering the perfect marriage of flavors and artful presentation when creating fresh, innovative cuisine in distinctive restaurants across its fleet of ships.
The modern luxury brand has also led the way for the cruise industry on land, as the first cruise line to present dinner at the prestigious James Beard House in 2012 and to create land-based pop-up restaurants in San Francisco and New York. Most recently, Celebrity partnered with Bravo Media's "Top Chef" to launch the exclusive "Top Chef at Sea" experience onboard 10 ships for all sailings through June 2015, which offers guests the opportunity to participate in Quickfire Challenges and "Top Chef"-inspired menu nights.
About Celebrity Cruises:
Celebrity Cruises' iconic "X" is the mark of modern luxury, with its cool, contemporary design and warm spaces; dining experiences where the design of the venues is as important as the cuisine; and the amazing service that only Celebrity can provide, all created to provide an unmatchable experience for vacationers' precious time. Celebrity Cruises' 11 ships offer modern luxury vacations visiting all seven continents and present immersive cruisetour experiences in Alaska and Canada. Celebrity is one of six cruise brands operated by global cruise vacation company Royal Caribbean Cruises Ltd. (NYSE, OSE: RCL). For more information, dial 1-800-437-3111, visit
www.celebritycruises.com
, orcall your travel agent.