Latin Food Fest to Host its Annual Culinary Classic in Los Angeles
Taking place March 20-21, the 2015 Latin Food Fest Los Angeles
includes Flavor of the Americas Dinner, Latin Food Expo,
Chefs Night Out and Grande Tasting.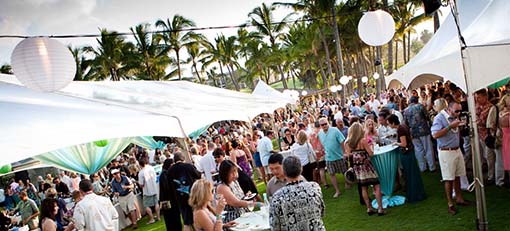 LOS ANGELES, January 8, 2015 – Latin Food Fest (
www.latinfoodfest.com
) returns to California March 20-21, 2015 for its next star-studded Latin culinary classic – and announces the agenda for its signature event, "Grande Tasting Los Angeles." With white tasting tents stretching across Santa Monica Beach Park, the 2015 Grande Tasting Los Angeles will be home to the epitome of all tasting events featuring a star-studded culinary showdown and the tasting booth, which will showcase offerings from more than 200 Latin restaurants, chefs, artisanal foods makers and renowned purveyors of Latin wine, beer and spirits.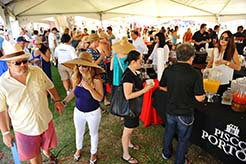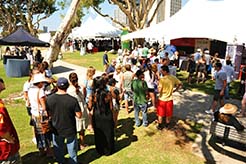 Featuring new thematic tasting tents throughout Grande Tasting Los Angeles, dedicated pavilions will include Baja Beer Garden, Grande Wine Tasting, Culinary Showdown where top chefs go head to head in a fun cooking competition, and Spirits of the Americas where mixologists and distillers will hold tastings of Cachaça, Rum, Pisco, Mezcal, Sotol and Tequila.
A VIP ticket grants early admission and access to the "VIP Playa" where guests will enjoy special gifts, reserve wine, gourmet bites and hand rolled cigars and in a lively beach setting.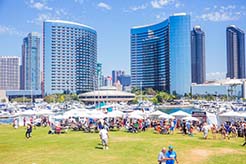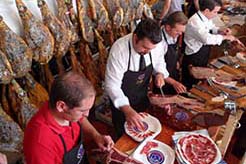 "It's still difficult to sample every delicious Latin flavor the Los Angeles region has to offer but Grande Tasting nails it," said Festival Executive Director Richie Matthews, who also serves as President of DIÁLOGO Public Relations, which produces the festival. "And you won't want to miss the Best of Fest competitions, our showcase of local culinary excellence."
In addition to the tastings, the festival also delights other senses with live music, an art show and a silent auction of culinary supplies and memorabilia.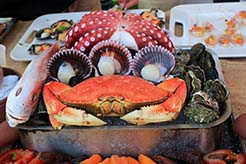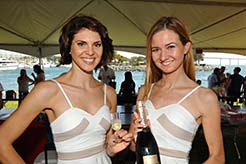 Mark your calendars: Visa® cardholders can get discounted tickets for the 2015 festival beginning Friday, February 6, online at
latinfoodfest.com/tickets
.
ABOUT LATIN FOOD FEST ™
The 2015 Latin Food Fest will take place in Los Angeles March 20-21, San Diego August 14-15 and New York November 14-15. For more information, please visit
www.latinfoodfest.com
or contact Alice Gomez by emailing
alice@latinfoodfest.com
.
For map and location click

Here