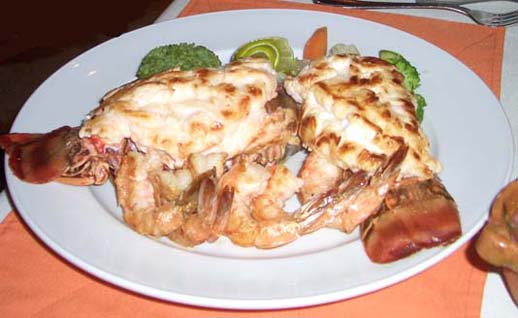 Lobster, lobster, shrimp!!
If lobster is what you like then Mexico is the place to be. This trip we went to Cancun and stayed at the Avalon Grand hotel which is situated on a 14-mile stretch of white-sand beach in the heart of Cancun's famed hotel zone.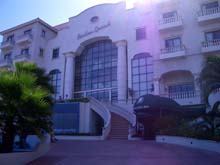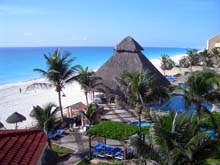 Here is the front of the hotel (left) and the view from our balcony (right)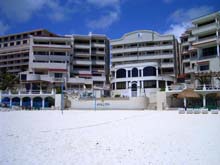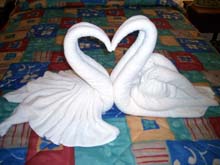 The hotel structure was beautiful with a very nice pool and the rooms were very clean and simple. We had a junior suite with a spectacular balcony with an ocean view. The location was also great since the Avalon is only a few minutes walk to the mall and other shops and bars.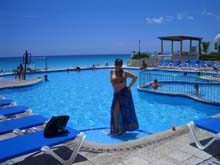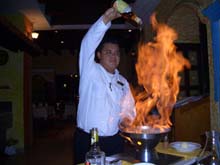 The food at the Avalon Grand was very good, and better than we had expected. We had lobster twice at the special restaurant in the hotel since we enjoyed it so much! The banana flambé which we also repeated the second night and it was simply the best. The buffet was good but it does get old after a few days, as in they need to change their menu slightly from day to day for guests that stay longer than just a few days. The hotel does however have some special "Themed" nights as you can one being set-up in the picture below.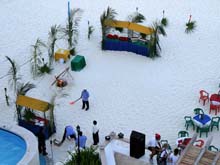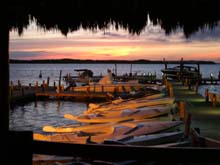 The beaches in Cancun can only be described as some of the best beaches in the world. The water is so blue, crystal clear and so warm you would think you were in a bath tub. The sunsets and sunrises were so beautiful that I found myself up before the crack of dawn to make sure that I did not miss a moment.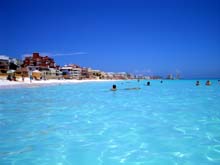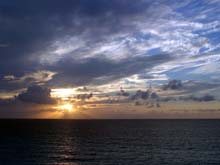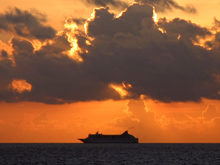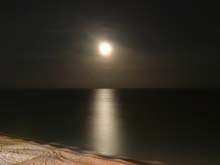 This trip was taken over the Memorial holiday in 2004. I can't wait to go back to Cancun again next year, and when I do, I will be sure to take many more pictures and show you the best places to stay.