The 21st annual
Long Beach Grand Cru Public Tasting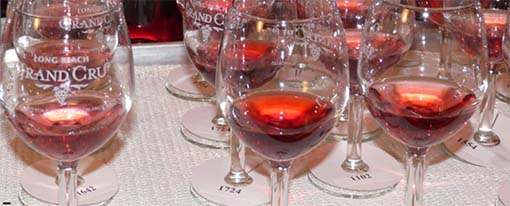 The 21st annual Long Beach Grand Cru Public Tasting will bring together over 1,000 patrons to enjoy over 1000 different medal-winning and competition wines from around the world. Guests will enjoy tantalizing delicacies prepared by local chefs and restaurants, a fabulous silent auction, and music and dancing under the night sky against the panoramic backdrop of the Palos Verdes shoreline.
All net proceeds from the Public Tasting benefit the Legal Aid Foundation of Los Angeles (LAFLA) and its Greater Long Beach Community Medical Legal Partnership.
In addition to individual ticket sales, Sponsorships help underwrite the Public Tasting and are available at a variety of levels from $2,000-$50,000. To become an event Sponsor, please visit the Sponsor page, or download the sponsorship form.
VIP ticket holders will gain early entry into the event at 5 p.m. and have access to the VIP tent which will house premium wines, such as Stolpman Vineyards, craft beers, such as Lagunitas Brewery, and an upscale culinary experience.
Date:
The Grand Cru Public Tasting will be held on Aug. 8, 2015
at the South Coast Botanical Garden, 26300 Crenshaw Blvd.
Palos Verdes Peninsula, CA 90274.
VIP Tickets are $350 each and general admission $250. Early bird tickets are on sale through July 25 and are $300 for VIP and $200 for general admission!
For more information or to purchase tickets
please click here

http://longbeachgrandcru.com



For map and location click

Here!