AYUMU ORIENTAL GRILL, LONG BEACH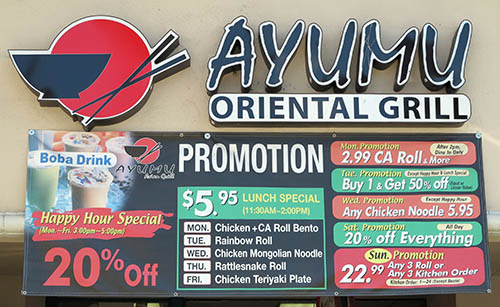 What is the meaning of AYUMU? Its "Sleep on the Road', this is a nice oriental restaurant, located in Long Beach, CA.
Under new management, AYUMU - All New Menu, All New Taste! They offer food made to order. The chef prepares your dish on the grill in front of their customers, where they create their own dishes selecting vegetables, beef, chicken or shrimp.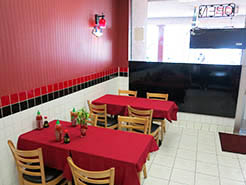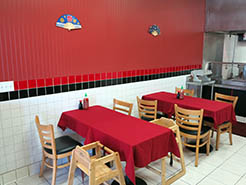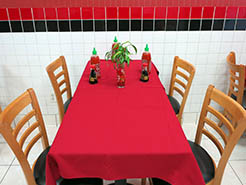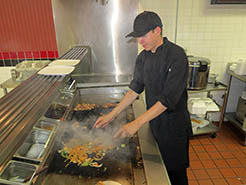 AYUMU ORIENTAL GRILL prides all of their food which is prepared fresh with top quality ingredients and fresh produce and observe the following healthy guides:
• They don't use lard
• They don't use MSG or additives
• They trim down the natural fat in meats
• They don't use any artificial flavor enhancers
• They use fresh produce and veggies every day
• Most of their food is grilled
• They keep minimum quantities in stock to assure freshness.
• They use Yaki Sobo Sauce, Soy sauce and vegetable oil to cook their dishes.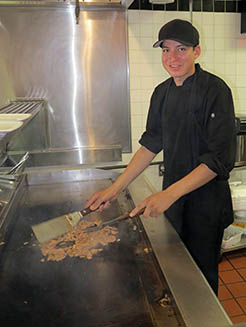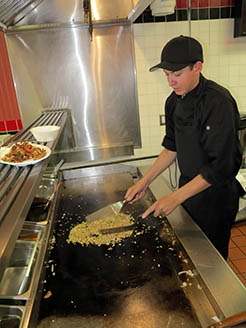 Their vegetables selection include: Broccoli, onion, mushrooms, bell peppers: red, green, yellow, carrots, zucchini, lettuce and spinach.
70% of their clients are American, and 30% make up the rest.
Their specialties are Bento Box, Mongolian combo and Sushi Combo.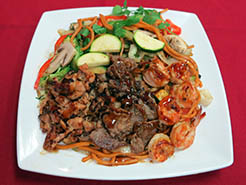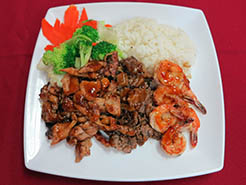 Mongolian Mixed Ayumu Combo
When you're too busy or too tired to cook, AYUMU ORIENTAL GRILL offers great catering options for your special occasion Parties, Weddings, Special Events and Celebrations, Meetings and conferences, Office Parties, Luncheons, Seminars, Wedding, XV Años, Baptism, Graduation and Other special events.
They also provide full service so you can concentrate on hosting the event and they make sure to professionally cater to your guests. If you have the people to help you serve, they can provide trays of your favorite oriental dishes and you carry out the serving. Either way, they become your partners in carrying out a successful special occasion.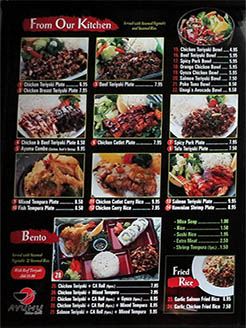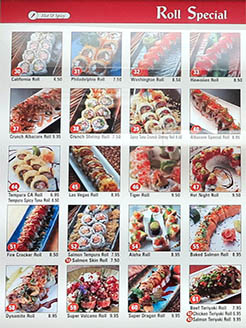 AYUMU offer Party Trays of your selection:
• Steamed Rice
• Fried Rice
• Noodles (chow main, yakisoba)
• Veggies (sautéed)
• Chicken Entrees
• Beef Entrees
• Ribs Entrees
• Shrimp Entrees
• Vegetarian Entrees
• Chef's Creations
Ayumu is a family business restaurant, their personnel are very kind and receive their customer with a big smile, making you feel like home.
AYUMU offers specials every day
Lunch Special (11:30 am – 2:00 pm)
Happy Hour Special (3:00 pm – 5:00 pm)
They also offer Free Delivery, 3 miles around the area.
Tasty freshly made food, quick and excellent service and reasonable prices.
Ayumu also has Boba galore!!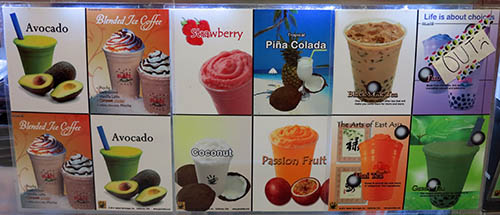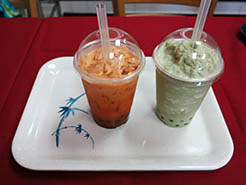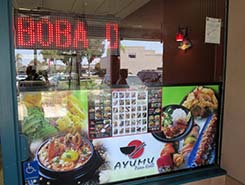 THEIR IMMENSE MENU INCLUDES: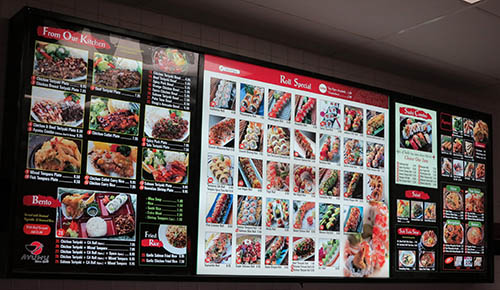 All kind of combination plates
A great variety of Sushi Rolls
Tempura
Bento Box
Party Platters
Salads
Soups
Bowls
Boba drinks, Thai Ice Tea
Fountain drinks and water bottle
Side orders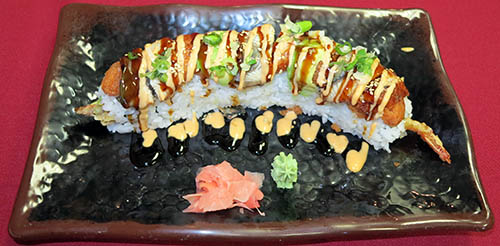 Super Dragon Roll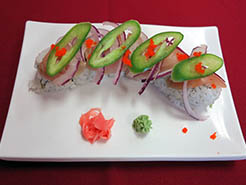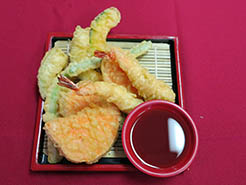 Albacore Special Roll Mixed Tempura Plate
Ayumu's advice to you is: To have a good healthy life. Always eat healthy!
AYUMU – Healthy guidelines are:
No lard used in cooking
Always Fat-trimmed meats
No MSG used
Only fresh vegetables used
Always fresh cooked
Ayumu is the restaurant where you can taste freshly made food, you will experience a quick and excellent service, and the best of all is their reasonable prices.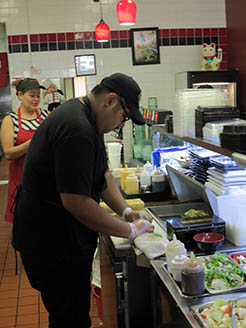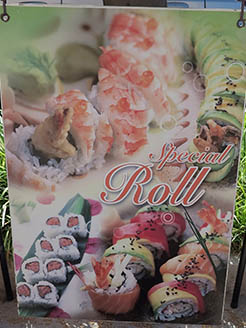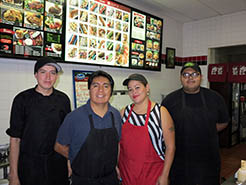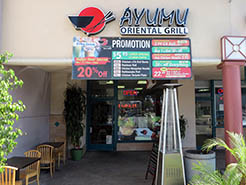 AYUMU ORIENTAL GRILL is located at:
6424 E. Spring St, Long Beach, CA. 90815
(Corner of: E. Spring St & Palo Verde Ave.)
ENJOYING CATERING! Their experienced staff will assist you in catering a delicious unforgettable occasions. You will enjoy the finest, freshness food, expertly prepared and beautifully presented.
To order Party Platters, they prefer a notice of 24 hours in advance. Please, call them at (562) 420-2895 and they can gladly suggest food and quantities for your event.
AYUMU Business Hours are:
Mon. – Sat. 11:00 am – 9:00 pm
Sun. - 12:00 pm – 8:00 pm.
From BUZZ OF LA: Thank you so much AYUMU ORIENTAL GRILL for letting Buzz of LA covered your beautiful restaurant. We totally encourage you all to please visit this nice restaurant for an amazing dining experience!
For more information please visit their website

ayumugrill.com


For map and location click

Here!