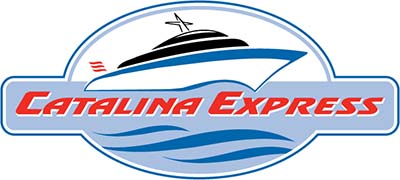 Catalina Express continues Free RIDE on Your Birthday

Celebrating its 35th Year in Business, 5th anniversary of
Birthday Special, Birthday Honorees have Even More Chances to Save
LONG BEACH, Calif. (March 18, 2016)
– 2016 is a year of milestones. Catalina Express celebrates its 35th anniversary and the 5th anniversary of its hugely popular its Ride
Free on Your Birthday
program. The numbers are staggering: More than 25 million passengers have ridden Catalina Express since its inception in 1981; more than 350,000 people have ridden free on their birthday since the program started in 2011.
Catalina Express passengers can travel to Catalina for free on their birthdays, effective now through December 31, 2016. The offer is good for travel from all of Catalina Express' mainland or island ports saving adult passengers up to $76.50 round trip.
Travel must begin on the passenger's actual birthday, subject to availability, and the return trip must be completed within 30 days. Interested passengers need to pre-register online at
CatalinaExpress.com
, make a reservation and then present their printed Free Pass at time of check-in, with valid ID. Visit CatalinaExpress.com for more details.
Greg Bombard, president of Catalina Express, notes, "Catalina Express is proud to have transported more than 25 million passengers since our inception more than 35 years ago. The continuation of our birthday promotion is just one way we wish to thank the many who have supported us over the years.." Birthday Island has sprung up around the Free Ride offer with more offers than ever before. Catalina restaurants, attractions and hotels have joined in to celebrate the birthday with more than 40 deals, discounts and freebies. Passengers can download a Birthday Island PDF from the Catalina Express website while registering and are given updated information at their ticket window.
A sampling of Birthday Island offers includes:
PARASAILING
Free flight for the birthday person with any paid flight.
Must fly tandem, subject to availability, must call to make reservations this birthday offer. Boarding from the GREEN PIER.
www.IslandWaterCharters.com
BROWN'S BIKE
Bicycle rentals are the perfect way to explore Avalon. On guest's birthday,
rent a bike for two hours and get the rest of the day until 5pm + a bottle of water
(310) 510-0986
www.catalinabiking.com
CLIMBING WALL 2-FOR-1 CLIMB
The Descanso Climbing Wall and get an additional climb for free on your birthday. Open weekends and holidays only.
www.VisitCatalinaIsland.com
WRIGLEY MEMORIAL & BOTANIC GARDEN
Free Admission. Receive complimentary admission on your birthday.
www.CatalinaConservancy.org
BUFFALO NICKEL RESTAURANT– FREE MEAL ON YOUR BIRTHDAY
One of Avalon's best Mexican restaurants is offering a very special birthday deal. Any meal on the Birthday menu (consisting of 20 items) is free on guest's birthday. This deal is good on guest's birthday only, limit one free meal per birthday, must show I.D. Free shuttle service to/from the restaurant; (310) 510-1323
CATALINA COFFEE & COOKIE CO. - FREE CUP OF COFFEE
Free cup of 12oz gourmet coffee for the birthday person.
Must wear Catalina Express birthday ribbon and provide an email address.
Maybe required to show I.D.; (310) 510-CHIP (2447)
www.CatalinaCoffeeandCookieCo.Com
LLOYD'S OF AVALON
On visitor's birthday, come by Lloyd's for a treat:
*Free Scoop of Ice Cream
*Buy one pound of Catalina Salt Water Taffy and get an extra 1/4 Pound FREE
*Buy any iced coffee drink or smoothie and get a second of equal or lesser
value 1/2 off
Must show I.D. for proof of birthday; (310) 510-0345;
www.catalinacandy.com
ISLAND BREEZE SPA & SALON
Enjoy a Mani-Pedi special for $50, receive a 50-min
Swedish massage or a 50-min facial for only $69
(M-Th); $79 (Fri-Sun), or a 25-min massage or facial for only $45.
Bring a loved one and get the same special.
Expires 12/31/16.
www.IslandBreezeSpa.com
THE AVALON HOTEL
If a guest stays at the hotel on his/her birthday, receive a free bottle of wine or sparkling cider. Must mention birthday in reservation & ID required at check in
(310) 510-7070
www.theAvalonHotel.com
HOTEL VISTA DEL MAR
After taking a free birthday ride on Catalina Express, enjoy a complimentary bottle of champagne or wine on your birthday, celebratory balloons, continental breakfast, milk & cookies each evening, 10% off at Avalon's best retail stores and a free gift. Prices start at just $116 per person per night in conjunction with the Catalina Express' "Free Ride on your Birthday" promotion. Proof of birth date required at check-in
310-510-1452
www.hotel-vistadelmar.com
HOTEL CATALINA AND COURTYARD GARDEN
Stay for 1 nights on your birthday and receive 10%; stay 2 and receive 20% off. 10% discounts for breakfast, lunch & dinner at catalinahotspot.com, and with a meal purchase, a free dessert at EL Galleon, Mi Casita Mexican Restaurant, Original Jack's Country Kitchen or Antonio's Pizzeria & Cabaret on your birthday. 10% off on any tour from the Catalina Adventure Tours. Restrictions apply.
www.HotelCatalina.com
CATALINA ISLAND INN
Receive a complimentary box of Lloyd's of Avalon chocolates plus your choice of champagne or sparkling cider. Must ask for the "BIRTHDAY SPECIAL" at the time of reservation and present ID with proof of birth date at check-in.
www.CatalinaIslandInn.com
HOTEL METROPOLE
20% discount on any room, enjoy a $50 savings on a couples massage at our A Touch of Heaven Day Spa. Additional nights 10% discount, ID required, restrictions may apply.
www.Hotel-Metropole.com
About Catalina Island and Catalina Express
Located 22 miles off the coast of Southern California, Catalina Island is accessible by boat from three ports via Catalina Express: San Pedro, Long Beach and Dana Point. Catalina Express offers up to 30 daily departures and year-round service to Avalon and Two Harbors, transporting nearly one million passengers annually. It offers comfortable airline-style seats and grouped table seating. Traveling to Catalina Island in as little as one hour, each vessel was designed and built/purchased specifically for comfort and speed. Catalina Express is an unparalleled resource in Southern California, and one of the world's most respected ferry fleets. For information and reservations, call 800-429-4601, or visit Catalina Express .
Catalina Island's clear blue waters and Mediterranean climate and ambiance are a Shangri-La. This laid-back island town is chock full of places to eat, drink, shop. Catalina has a wealth of natural and cultural resources, unique animals and plants found nowhere else on earth. Sightseeing opportunities are numerous and varied from escorted tours around town, adventure rides into the interior, jeep eco tours, hummer rides, to zip lines, rock climbing and undersea adventures. Independent activities are plentiful, camping, hiking, snub, diving, snorkeling, kayaking, spa treatments, beach lounging, golf, motor boating, parasailing, fishing, boat rides down the coastline and more.