Long Beach Grand Cru
2016 Public Tasting
Fact Sheet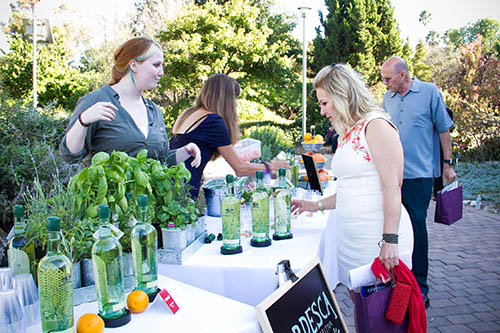 WHEN:
Event Date: Saturday, July 23, 2016
Event Time: 6:00 p.m. – 9:00 p.m.
Potential Marketing Opportunities: From beginning date of agreement to Event Date
WHERE:
Rainbow Lagoon, East Shoreline Drive, Long Beach, CA 90802
WHAT:
Sponsorship, donor, and volunteer opportunities with LAFLA
Wine and beer tasting from notable producers in California and beyond
Culinary sampling from Long Beach area restaurants
Music, dancing, and entertainment
Networking
WHO:
The legal community of Long Beach, CA
Major law firms, medium-sized firms, solo practitioners and staff
Food and wine aficionados
Dignitaries, elected officials and their representatives
Business and community leaders in Long Beach and surrounding areas
Age – 30 yrs+
WHY:
To support LAFLA and the GLBMLP, promoting safety and stability in our
community
Opportunity to market your service or product to an audience with mid- to
upper-level income
Admission to the Long Beach Grand Cru Public Tasting for your clients,
associates, family, and friends
Promotion in pre-event marketing collateral, press releases, website, social media
Advertising in event program book
Recognition prior to and at the event
On-site signage
To discuss how you can become a sponsor, call Lynn Etkins at 323-801- 7929
or email
letkins@lafla.org
. Join us today!
To become a vendor or a volunteer, contact Kim Vu at
kimvu@lafla.org
kimvu@lafla.org.
For more information please visit
their website at

lafla.org/events/long-beach-grand-cru