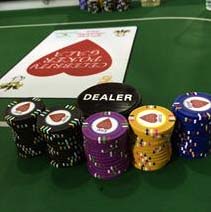 2017 Safety Harbor Kids Concert and Poker Party
Friday May 19th 6:00pm to 11:00pm
(poker starts at 6:00pm, music starts at 7:00pm)
To Benefit Orphans, Foster & Homeless Children
At the Topa Mountain Winery
www.topamountainwinery.com
In beautiful Ojai CA
Featuring musical entertainment by the world famous Paul and Fred of Little Feat!
Gaming Services provided by Aces and Eights
Our 2017 Concert and Poker Party!
Activities include:
* Poker Tournament with $500 prize!
* Cash game poker for prizes
* Wine tasting
* Silent Art Auction
* Door prizes
* Special music entertainment by dynamic guitar duo
Paul Barrere and Fred Tackett of Little Feat
The poker tournament is $75 - sign up below for EARLY BIRD discount of $60 through March 30th!
Please call 800-277-0497 with questions and see you at the event!
---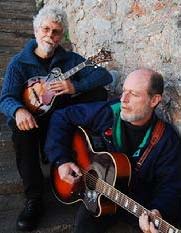 2017 Safety Harbor Kids Concert and Poker Party
Friday, May 19th
Topa Mountain Winery
VIP and General Concert Admission
Featuring
Paul Barrere and Fred Tackett of Little Feat!
VIP concert seating is $60
Includes VIP area in front, glass of wine and appetizer
Advance Purchase only Through April 30th
No VIP at the door, please
General Admission to the concert is $20 ADVANCE PURCHASE
through April 30th - purchase below
General Admission is $30 at the door.
About Safety Harbor Kids
Safety Harbor Kids (SHK) was the vision of a parentless child who vowed to help other kids like him, learn how to better their lives through education and personal development. Safety Harbor Kids is a 501c3 nonprofit with the mission to enrich the lives of orphans, foster and homeless children through education in the areas of College, Career, Music and the Arts.
For more information and to purchase tickets,
please visit

www.safetyharborkids.org



For map and location click

Here