Malibu, CA, March 3, 2006 – The third annual Malibu Wine Classic will return to the tented grounds next to the sand at the Sunset Restaurant at Westward/Zuma Beach in Malibu, California on April 1, 2006. The 2006 event brings together the best wines of Santa Barbara, San Luis Obispo, Los Angeles and Ventura Counties, with signature dishes from dozens of the area's top restaurants. A silent auction of wine, travel and luxury items will be included in festivities; proceeds from this and the event will benefit Childhelp. Two tasting sessions are scheduled this year; the afternoon session from and the evening session from Individual advance per-session tickets are $75 (or $125 for both sessions) and can be purchased online at www.malibuwineclassic.com. Any remaining tickets will be available at the venue for $100 at the door, per session. For more information, please call: 310 451 7600.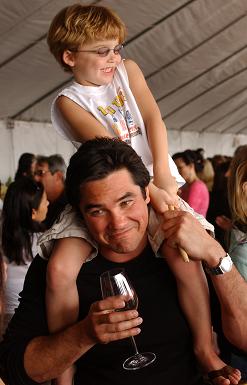 Participants will sample wines from the best Central and South Coast wineries such as Fess Parker, Justin and Zaca Mesa, as well as cult micro-wineries typically available only via insider mailing lists, such as Saxum, Linne Colodo and L'Aventure. Many of Malibu's 37 vigneron will be offering barrel samples of Malibu-grown wine. Legendary restaurants, Malibu-based Nobu and Geoffrey's and Michaels, Santa Monica, will be several of many high end restaurants whose signature dishes will be offered for attendees.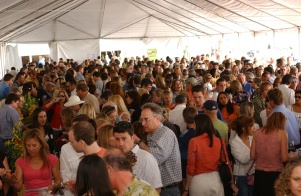 The Malibu Wine Classic showcases the South Central Coast's wide variety of wines, provides a premier cultural event for Malibu residents and visitors, and raises funds and awareness for worthy causes. The Malibu Wine Classic is an independent organization operated by Malibu and Los Angeles wine enthusiasts, vigneron, retailers and restaurateurs.
Founded in 1959 by Sara O'Meara and Yvonne Fedderson, Childhelp is one of the largest and oldest national nonprofit organizations dedicated to the prevention and treatment of child abuse and neglect. Arizona is home to the charity's national headquarters; the Childhelp National Child Abuse Hotline, 1-800-4-A-CHILD®; and the Childhelp Children's Center located in Phoenix-a one-stop diagnostic and evaluation child advocacy center that reduces the trauma to abuse victims.
For more information on Childhelp, please call (480) 922-8212
or visit its Web site at www.childhelp.org.